The Resident Evil 4 Remake is already a smash hit, but will Xbox Game Pass fans have access to RE4 anytime soon? Here's what you need to know.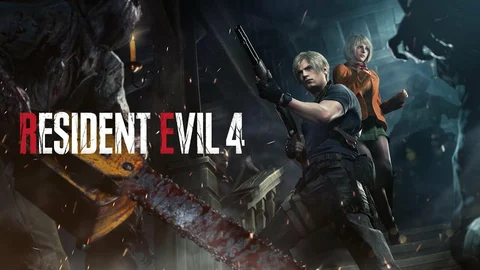 In a year with a plethora of hyped and long-awaited game releases, the Resident Evil 4 Remake is right up there with the top dogs. While this technically isn't a new game, for some players it is, as they might not have been able to experience the original that was released way back in 2005.
As such, the remake will likely be played by both new and returning players. However, as with any new game, there is a crowd of people with a pertinent question regarding the Resident Evil 4 Remake: is it going to be on Xbox Game Pass? You can find out for yourself by reading the guide below.
Resident Evil 4 Remake Playtime: How Long To Complete RE4 Remake
Resident Evil 4 Remake On Xbox Game Pass: Release Possible, But Unclear
A question that pops up for Xbox Game Pass subscribers before any major game release is if they are going to pay for the game itself or not. Unfortunately for Game Pass users, the Resident Evil 4 Remake is a title that is currently not available on Microsoft's video game library. It has been confirmed by both Microsoft and Capcom that the RE4 Remake is not an Xbox Game Pass day one release, so it's unlikely to be released all too soon. If you're not sure whether you should buy the game or not, try out the demo of the RE4 Remake!
Aside from the non-release on Game Pass, the Resident Evil 4 Remake is available on PC via Steam, PlayStation 4 and 5, and Xbox Series X|S. While the remake is currently not part of Xbox Game Pass, this does not rule out the possibility that it could arrive at a future date. We don't have any confirmation on a possible Game Pass release, but fans should not rule out that possibility at this time.