Previews for Star Wars Jedi: Survivor have revealed some crazy new features for the Fallen Order sequel, like customization and puzzle areas straight out of Zelda.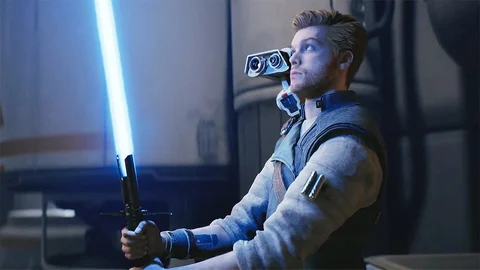 Later this month, Star Wars Jedi: Survivor will bring us back into the familiar world of the Force. More and more information on the game is coming to light. After some outlets have been allowed to play a demo, some new features were revealed, including one familiar to our favorite Zelda game.
Let's take a look at the trailer again to get hyped up:
Jedi: Survivor – New Features Revealed
One big reveal is that we will not lose the progress of the predecessor Fallen Order. Normally in a sequel, the protagonist gets slapped with a reset button, and you have to start all over again. In Jedi Survivor, the team instead decided to add more skill trees and options. So they build on the foundation already created. This is a nice change to the usual and enables more interesting ways to play with new combos and styles.
We get two new fighting styles, which add up to 5 styles in total. Dual Wielding has been fleshed out in its own skill tree. One new style that got teased was a greatsword-like lightsaber with a cross guard. Essentially, it is a recreation of Kylo Ren's style. While you can only have two equipped at any given time, you can change them at work benches or meditation spots. So trying different combinations is easy.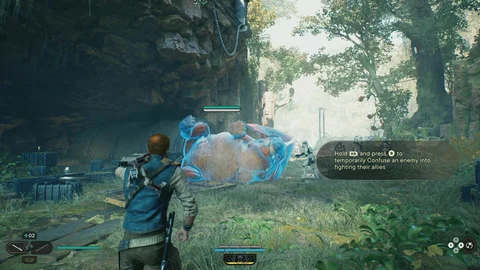 In the first game, our ship worked as a hub for all activities. Now this has been shifted to a little town with new characters, stores and more. Here you can also find different hair cuts for Cal, as the game allows you to customize his appearance. Why not have a magnificent Obi Wan beard?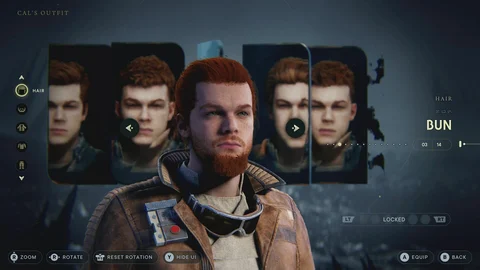 Star Wars is known for its rich world and the fantastic creatures inhabiting them. Jedi Survivor embraces that and offers you different mounts to ride or even glide with! This should make traveling the areas even more interesting.
Now to the biggest secret yet undiscovered. Apparently, there are side areas hidden around that have environment puzzles similar to Zelda: Breath of the Wild's shrines. By doing them you get a Perk, which can for example increase your stamina gauge. Sadly we got told nothing more as they are under an embargo, but we are really excited to see them ourselves on launch day.
As you can see, there is quite a lot of new fun stuff in Star Wars Jedi: Survivor. The game really promises to exceed its predecessor in every way.
This article contains affiliate links which are marked with [shopping symbol]. These links can provide a small commission for us under certain conditions. This never affects the products price for you.