The Nintendo Switch Online subscription is adding more classic games to its line-up, including Kirby's Dream Land 2 and more.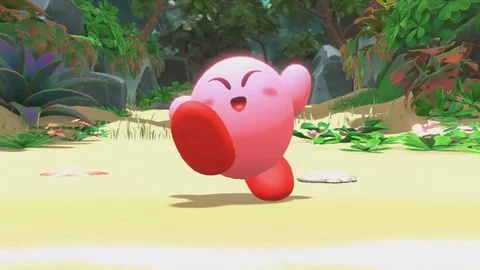 The line-up of retro games on the Nintendo Switch Online subscription has been pretty lacklustre. But Nintendo is slowly and steadily expanding their offering. Now, the service has added four new games, including one absolute classic.
Nintendo Switch Online Is Adding Some Classic Games
On March 16, Nintendo of America has added "four classic Game Boy, SNES and NES titles" to their subscription service.
Kirby's Dream Land 2 (Game Boy)
BurgerTime Deluxe (Game Boy)
Side Pocket (SNES)
Xevious (NES)
Four classic #GameBoy, #SuperNES, and #NES titles are now live for #NintendoSwitchOnline members!

Game Boy - Nintendo Switch Online:
Kirby's Dream Land 2
BurgerTime Deluxe

Super NES - Nintendo Switch Online:
SIDE POCKET

NES - Nintendo Switch Online:
XEVIOUS pic.twitter.com/zu9RaXEtAF

— Nintendo of America (@NintendoAmerica) March 16, 2023
Now, Kirby's Dream Land 2 is fantastic, and stands tall in the whole Game Boy offering, among games like Link's Awakening, Tetris and Metroid 2. I'll have to admit to not knowing the other games though... BurgerTime sounds like my kinda joint though.
These and more games are available if you subscribe to Nintendo Switch Online, foe $3,99 a month or $20 a year. It's not enough though, Nintendo! 11 Game Boy games is not enough! Anyway, it's still a neat thing. I'm off now to play some BurgerTime.