Several leaks already suggested that Red Dead Redemption 2 is coming to the Nintendo Switch. But we're still waiting for RDR2 on Nintendo's popular handheld console. Here's the status of a possible Switch port of Red Dead Redemption 2.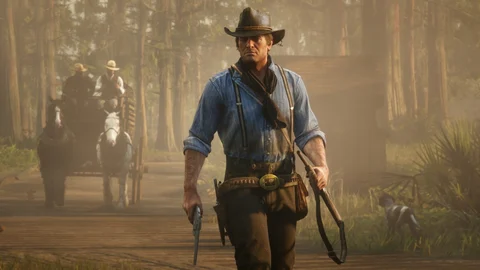 Red Dead Redemption 2 is undoubtedly one of the most beautiful video games of all time. Being released in late 2018, RDR2 became an enormous success, fascinating millions of players with its beauty, and it's amazing gameplay and storytelling (typical Rockstar). No surprise that everyone's eagerly waiting for Red Dead Redemption 3 already.
RDR2 was released on PC, PlayStation 4 and Xbox One (and on Google Stadia to be fair, lol). When it comes to other consoles, you can at least play the game on PS5 and Xbox Series X/S (though you're still playing the old-gen version there) – but what about the Nintendo Switch? Wouldn't it be worth offering a game that popular on a console that has been sold over 120 million times?
Red Dead Redemption On Nintendo Switch: Possible, But Unlikely
Unfortunately, besides the usual rumors coming up from time to time, there is currently no sign of a Nintendo Switch version of Red Dead Redemption 2. And basically, there are two main reasons speaking against this changing anytime soon.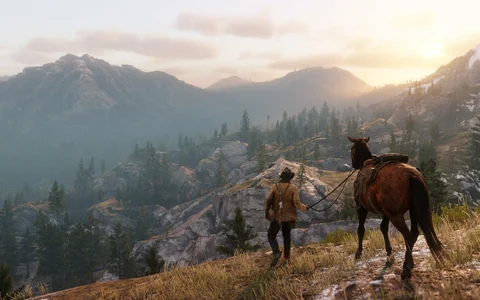 First of all, we know that Rockstar Games is quite busy working on GTA 6. Besides that, they reportedly stopped the work on a RDR remaster and there is little hope for a version of RDR2 for PS5 and Xbox Series X/S.

Also, RDR3 seems to be years away – so all in all, there's nothing that would indicate that Rockstar is working on anything related to Red Dead Redemption at all at the moment.
The second aspect that puts RDR2 on Switch in doubt is the limited hardware capacities of Nintendo's handheld that already resulted in special legacy editions of games, like with FIFA.

Or to say it from another perspective: If RDR 2 really does end up being released on the Nintendo Switch, then there are absolutely no more excuses for how terrible some Nintendo games look. Yes, I'm looking at you, Pokémon Scarlet & Violet.

To sum things up, a Nintendo Switch version of Red Dead Redemption 2 is possible in theory, but looking at the overall situation, it doesn't look like it's coming – at least not anytime soon and not for the current Switch, but possibly for a Switch 2.

This article contains affiliate links which are marked with [shopping symbol]. These links can provide a small commission for us under certain conditions. This never affects the products price for you.