There is a new glitch in Overwatch 2. This time, the enemy team became invisible during the game.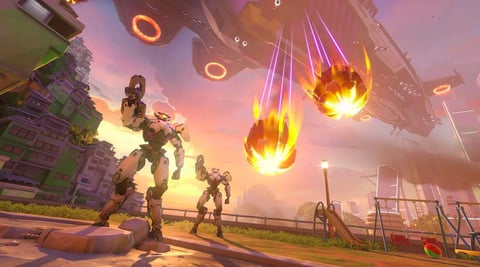 For two months now, the new Overwatch 2 has been online, and the launch has been less than smooth. Since its release, fans have been reporting countless bugs, glitches, and server errors on a daily basis. Several heroes had to leave us, because they had unfortunate bugs. The latest glitch doesn't cost us a hero, but it's still sad.
Overwatch 2 Glitch Makes Enemies Invisible
A nasty new bug has appeared in Overwatch 2, which makes the enemy team invisible. Small bugs are unfortunately normal in Overwatch 2, and we all live with them, but such game-breaking glitches are too much. If you can't even see the enemy team, it really destroys any fun.
FIX YOUR GAME @PlayOverwatch pic.twitter.com/DNRVdKnL72

— bogur (@b0gur) November 30, 2022
What the hell is that, Blizzard? We were so hyped by the new trailer for the new season. New hero, new cool skins and new map, everything seemed to be going really well.
But now we see that. A player who gets shots and takes damage from what looks like nothing. Some users posted about a very similar issue from October, in which enemy players appear as dots rather than their actual heroes. It's a new bug, but an old problem.
The bug has been reported, so we are hoping, they can fix it up soon, because it's really hard to fight against ghosts.
The new season is coming soon, here's all we know about it so far: Overwatch 2 Season 2: Release Date, Ramattra, New Map And More