Lifeweaver was recently introduced to Overwatch 2 in season 4, but many players were quite disappointed in how his gameplay turned out. Only two weeks in the game, and Blizzard already decided to give him a big update.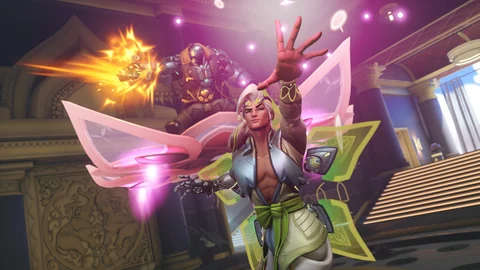 Overwatch 2 season 4 came with the release of the new support hero Lifeweaver. Although most of us were quite excited about his release at first, after playing him for the first time, I quickly realized that he is NOT for me. Since, many Overwatch 2 fans have shared the same experience here, Blizzard decided to give him a big update. He has only been in-game for about two weeks, giving Blizzard a good chance to adjust him to their players' feedback.

Overwatch 2 Update: Lifeweaver Already Facing Changes
The release of Lifeweaver was incredibly exciting for most fans. Hopes for another strong addition to the support role were high, but quickly turned into disappointment. Although his whole character design is fantastic and the idea of his gameplay is super exciting and unique, actually playing him just feels terrible.
Unlike other supporters like Kiriko or Moira, his healing ability feels totally stagnant and mechanical. First of all, you have to charge up his healing like a bow before you can shoot it, which is weird in itself. But then there's the added malus that you'll become SO SLOW in the meantime, that any enemy sniper will headshot you right off the bat.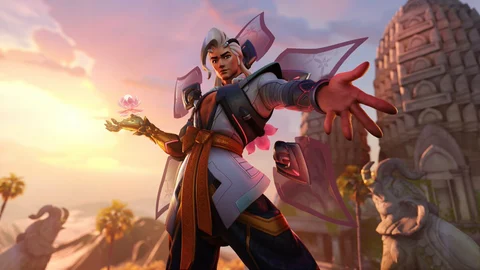 Lifeweaver Update – All Changes
To make Lifeweaver a fun character to play, Blizzard will give him an update on April 24. Here is everything that's going to change:
Healing Blossom
Ammo up to 20 (from 12)
Slow during charge now kicks in 1 second after fully charging
Thorn Volley
Tree of Life
Health up to 1200 (from 1000)
Per pulse, healing up to 75 (from 50)
Parting Gift
I love just spending the evening with friends and playing a few rounds of Overwatch together. Just play and chill in your jogging pants... make it super cozy. Did you know that there are Overwatch jogging pants? I just found them and added them to my cart immediately, lol... Check them out here on Amazon!
This article contains affiliate links which are marked with [shopping symbol]. These links can provide a small commission for us under certain conditions. This never affects the products price for you.