Due to the enormous costs that Overwatch League teams have to endure to participate, they have joined forces to sue OWL together.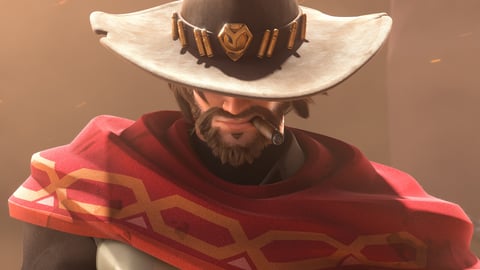 The yearly Overwatch League has always been super hyped among fans. But recent events have put the Overwatch League in a nasty spot, as most OWL teams have united to file a lawsuit against them. But what consequences will this have for the future of Overwatch Esports? Is this the end? Will we ever see our favorite teams play again? Here is everything about it:
Overwatch 2 Lunar New Year Event – New Skins, Game Modes, Runtime And More
Overwatch League Getting Sued By Their Own Teams
This is dramatic! Due to the high costs, the majority of teams in the league are now getting together to take legal action against the OWL, according to Esports journalist Jacob Wolf.
To be a part of the Overwatch League, teams have to pay a huge amount of money for franchise fees. Back in 2017, when 12 teams joined the Overwatch league for the first season, they all had to agree to a franchise fee of $20 million. This means that Blizzard is owed a total of $240 million, which is simply exorbitant at this point.
Although this fee is paid over time, it is still a huge amount of money for an Esports team to have to pay over the years. Especially due to the Covid-19 pandemic, many teams were affected by an economic crisis, which has made everything harder for Overwatch Esports teams as well as the league.
Overwatch 2 World Cup To Return In 2023
On top of that, the Overwatch League isn't as popular anymore as it was at its peak in 2018 and 2019. Although the switch to Overwatch 2 and the expanded viewership that came with it seemed like a good push, the 2022 season wasn't the biggest success and it is still unsure if the League will be profitable this year, as the viewership is going down drastically.
Since most of the teams have already paid $7.5 up to $10 million in addition to the annual operating costs of $1 million, it can be assumed that some teams have already invested $16 million at this point.
Overwatch 2 Season 3: More Free Rewards And Overwatch Coins In Sight

Some teams have spent more than $16 million in franchise fees and operation costs since buying into the league in 2017-and the league still has zero sponsors or a media rights deal after the expiration of its deal with YouTube.https://t.co/fPE8U7RGv7

— Jacob Wolf (@JacobWolf) January 18, 2023
Most Overwatch League teams have hired the British law firm Sheridans to bring legal action against the league. Luckily, this will probably not have any major consequences for the teams and their spot in the upcoming Overwatch League season, which is about to start this spring.
Playing Overwatch 2 is a better vibe with the perfect gaming setup. Click HERE to find everything you need to improve your gaming experience.
Things are not looking so great for Blizzard at the moment. After NetEase rejected another offer to extend their contract, many of their titles will be shut down and blocked in China by the end of January. You'll find more about that here:
This article contains affiliate links which are marked with [shopping symbol]. These links can provide a small commission for us under certain conditions. This never affects the products price for you.