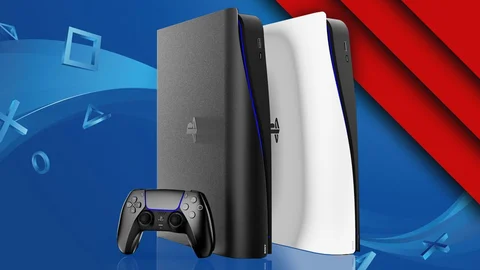 The PS5 could become more expensive in the future! The demand for the next-gen console is overwhelming. Many gamers buy the PS5, overpriced on the black market, because the console is not available in public stores. And once the PS5 is available, it sells out in a flash.
The discussion around the price increase was initiated by Nintendo. The new Nintendo Switch OLED gave Sony the idea to consider a new price for the PlayStation 5.
The PlayStation 5 is going to be more expensive soon - because of Nintendo?
Since the new Switch OLED offers no hardware upgrades over the standard Switch (aside from an OLED screen and a built-in Ethernet port), and still costs $50 more at retail, it could be the basis for a new standard for hardware price increases without any significant improvements to the hardware itself.
The PlayStation 5 is going to be more expensive soon!
The PS5 didn't launch until November 2020, but even eight months after launch, the next-gen console is nearly impossible to find. With stock constantly selling out, and prices as high as double the PS5's retail price on resale – due in part to retailers snatching up inventory – it looks like Sony is considering a price hike for the PS5. Sony could even afford to do so, because what would consumers do? They're still going to buy the PS5, even if it will be more expensive.
Read more:
Check out MyEarlyGame for a free and customizable experience. Get engaged on Twitter and Facebook.