So you finally have a PS5? Great news. But if you're looking to get some accessories and upgrades already, maybe we can help...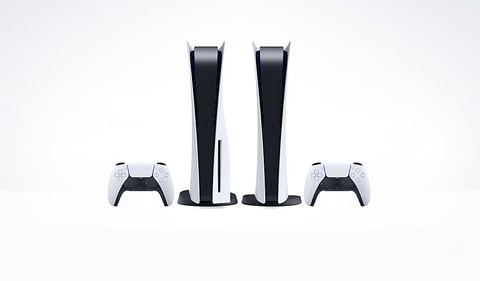 So you finally have your PS5! Congratulations, but now you need to start accessorizing. Well, I don't want to encourage mindless consumerism, and obviously times are tough, but if you have the disposable income there are some great ways to upgrade your PS5 experience. Here are five accessories that I use, and would have bought on day one of getting a PS5 if I knew about them. Enjoy.
Note: You can find a link to each of these items on Amazon beneath their description, but all of these products are widely available if you would rather get them elsewhere.
And if you're looking for games to enjoy with your PS5...
HDMI Male-to-Female Adapter
The PlayStation 5, like the PlayStation 4 before it, is built with a relatively poor HDMI port. The action of inserting and removing the cable does damage over time, and the port can quickly become worn out. When this happens, you need to have your console repaired, which is usually going to cost quite a bit. This has happened to me multiple times because I move my console around a lot.
If you're someone who will also be moving their console regularly then you should invest in an adapter like the one linked below. These adapters can be plugged into the port on the back and never removed, then you simply connect the HDMI cable to the adapter instead of the console each time. And if the adapter's female end gets worn out, you can replace it very cheaply.
PS5 Cover
This is more of an aesthetic add-on, but if you have cash to spare, some of the PS5 covers look awesome. These covers basically replace the front and rear plastic faceplates with colorful alternatives. There's a whole world of custom covers out there, so you should be able to find pretty much any design you're looking for.
Extended M.2 SSD
Neither edition of the PS5 has much storage space considering how much games require these days. But you can upgrade the SSD with a third-party M.2 SSD to whatever size you like. This will require you to go inside your PlayStation, so we only recommend it to those who feel comfortable doing so. Sadly you can't play PS5 games off external hard drives like you could with the PS4, so going into the console and replacing the SSD is your only option.
2. Custom Controller
This one is for shooter players, but I'm sure a great many of you are. While the standard PS5 controller is nice, there are custom controllers available that can give you a huge advantage. Generally speaking, the two big mods people are after are paddles on the back of the controller, which are mapped to X and O, and smart triggers. Smart triggers on a PS5 controller basically turn the trigger and bumper buttons into mouse clicks. So the triggers can only be pressed in about 1–2 millimeters.
The effect of these two modifications on a controller can't be understated. The paddles make advancement movement far easier to pull off, and the triggers make the controller feel incredibly responsive. These controllers are rarely cheap, but there's quite a range. Battle-Beaver are the market leaders, but they cost about $250, however, you can find custom controllers with these mods from individual sellers on Ebay for as low as $110.
1. PULSE 3D™ Wireless Headset
This is for everyone, no matter which games you play. The Pulse 3D is Sony's own official Bluetooth headset for the PS5, and so unlike third-party Bluetooth headsets, you will be able to enjoy Sony's patented 3D sound technology. Say what you want about Sony as a company, and it is perhaps a little anti-consumer that they specifically prevent third-party Bluetooth headsets from using the 3D sound when connecting to a PS5, but that leaves you with only one choice when looking for a headset.
The Pulse provides solid audio quality, a good enough microphone for the average user, and great battery life. It's also very plug-and-play, with no installation required. The Pulse fluctuates in price between country and distributor, but it's usually around $99.
And there you have it, five great accessories that are worth spending your Christmas vouchers on. PSVR2 is coming out very soon as well, but at $500 it doesn't really qualify as a mere "accessory". Anyway, Merry Christmas!
Make sure you've optimized your PS5 setup before this puppy gets released...
This article contains affiliate links which are marked with [shopping symbol]. These links can provide a small commission for us under certain conditions. This never affects the products price for you.