The Overwatch 2 roadmap for 2022 and beyond has been released by Blizzard. If you're wondering what content is planned for the next three seasons of Overwatch, you're in luck. But beware of disappointment...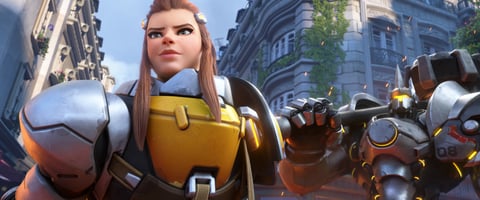 Blizzard, the renowned game developer, unveiled its highly-anticipated roadmap during a recent livestream. In this comprehensive roadmap, game director Aaron Keller and executive producer Jared Neuss shared exciting updates regarding the upcoming seasons of Overwatch 2.
This article delves into the details of Season 5, 6, 7, and beyond, highlighting the PvP and PvE experiences that fans have been eagerly anticipating.
Overwatch 2 Roadmap Revealed: What We're Getting For The Next Seasons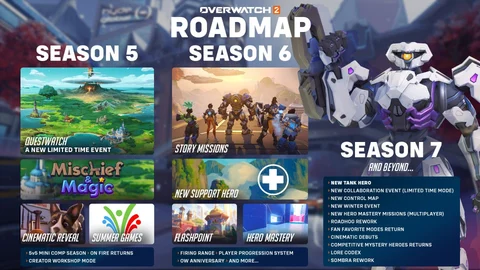 Season 5: Mischief and Magic
Scheduled to commence on June 13, Season 5 promises an enchanting theme of "Mischief and Magic." As players gear up for this season, Blizzard has prepared a plethora of captivating events and modes.
One of the highlights is the introduction of a limited-time event called Questwatch, which offers thrilling quests and challenges for players to engage in. Additionally, the beloved Summer Games event is set to make a triumphant return, delighting fans with its vibrant and competitive spirit.
The roadmap also hints at a cinematic reveal, a 5v5 mini comp season, the Creator Workshop mode, and the resurrection of the On Fire mechanic, a feature cherished by the Overwatch community.
Season 6: Unveiling New Horizons
Anticipation builds as Season 6, the largest content drop since the game's launch, looms on the horizon. Blizzard proudly touts Season 6 as a momentous occasion, promising players an array of fresh gameplay experiences.
The upcoming season brings an exciting new support hero as well as a new map named Flashpoint. Players can also look forward to the introduction of Hero Mastery, a Firing Range for honing their skills, and an immersive player progression system.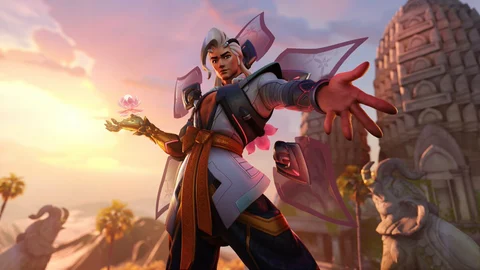 Moreover, Season 6 marks the return of the annual Overwatch anniversary event, commemorating the game's enduring legacy. Notably, PvE content will be introduced here, albeit in a strongly reduced form than what we were originally promised.
Season 7 and Beyond: A Glimpse into the Future
Looking further ahead, Blizzard has revealed exciting plans for Season 7 and beyond, showcasing their commitment to the continuous evolution of Overwatch 2. In the upcoming seasons, players can expect a wide range of thrilling additions.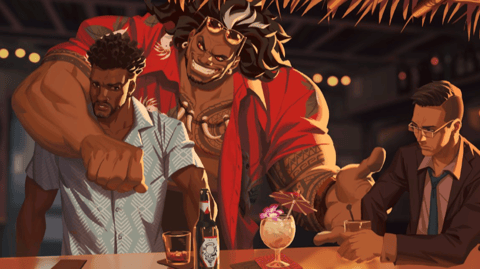 These include the introduction of a new tank hero, the reworks of fan-favorite heroes Roadhog and Sombra, the unveiling of a new Control map, and the arrival of a winter event, spreading seasonal cheer across the Overwatch community.
Get some of the best gear for gaming right here on Amazon!
Furthermore, the roadmap promises new Hero Mastery missions in multiplayer, captivating cinematic debuts, the return of beloved modes and Competitive Mastery heroes, an exciting limited-time collaboration event, and the introduction of a new lore codex, immersing players even deeper into the Overwatch universe.
Overwatch 2's Journey Since Launch
Overwatch 2 made its highly-anticipated debut on October 4, 2022. While the initial response to the game was positive, with players appreciating its innovative features and captivating gameplay, concerns arose regarding the approach to supporting the game and the season pass structure.
This led to some players disengaging from the title. However, Blizzard remains dedicated to addressing player feedback and continuously refining the Overwatch 2 experience to ensure the utmost satisfaction for its dedicated community.
In conclusion, Blizzard's recent developer livestream provided an exciting glimpse into the future of Overwatch 2. With an extensive roadmap highlighting the upcoming content, players will now have to be patient.
This article contains affiliate links which are marked with [shopping symbol]. These links can provide a small commission for us under certain conditions. This never affects the products price for you.