According to a leak one of the most beloved Mario games will get a remaster. At least his sources inside Nintendo suggest so.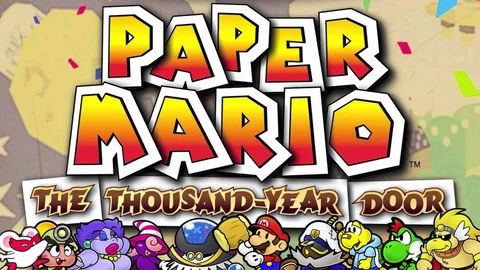 The Mario universe is made up of a multitude of games and series, with Papaer Mario being one of the most beloved. After all, it evolved from the famous Super Mario RPG. Although recent titles have been rather mixed, Paper Mario is still very dear to many people's heart. A leaker now claims that a remaster of Paper Mario: The Thousand-Year Door is in the works.
Paper Mario: The Origami King released 2 years ago, and the series has a cycle of 4–5 years between new titles. So we are due for some news.
Paper Mario: The Thousand-Year Door - Leak Suggests Remaster
Apparently, the leaker had contact with two people over Linked-In that work on the remaster. They supposedly even gave him a release date for it! Currently, he is waiting for a third source to confirm it before releasing his inside scoop. We don't know if he is telling the truth, but he is certainly stocking a fire in the community. The Thousand-Year Door has been heralded as the peak of the series, and many fans have begged Paper Mario to return to it.
One interesting note to make is Nintendo Switch Online. The service has published many games from different eras of Nintendo's history. Those belong to the NES, SNES, Game Boy and even N64. So many suspect that if we follow the trend, the Game Cube should be next. Our Paper Mario game would fall into that new category. So would Nintendo make a remaster of one of their most popular titles, while putting it into an online service?
For now, we will have to wait for more information, both from the leaker and Nintendo. As always, remember anonymous leaks can be wrong, but we would all certainly look forward to a remaster.

This article contains affiliate links which are marked with [shopping symbol]. These links can provide a small commission for us under certain conditions. This never affects the products price for you.