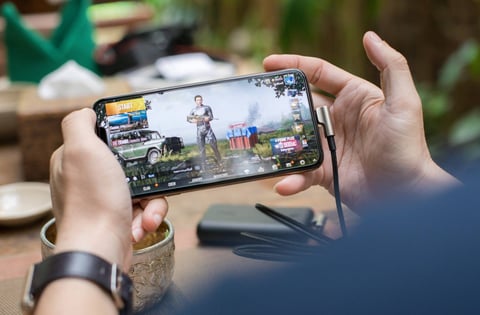 The gaming scene isn't any longer dominated only by the PC and consoles. The mobile gaming market in particular is booming right now. That's why we've selected three of the most successful mobile games of 2020 for you.

Games like Candy Crush and Angry Birds are known around the world and delight millions of players. Whether we're on our way to work, having a lunch break, or even on the toilet seat, mobile games are increasingly becoming a huge part of our lives over the past years. After all, almost everyone owns a smartphone and carries it with them almost all the time - the best conditions for a short gaming session. Since we are an esports site, we at EarlyGame naturally prefer to play competitive online multiplayer games, that require a reliable internet connection and sometimes eat up a lot of your data plan.
Top 10 Most Watched Games on Twitch Right Now (October 2020)

View gallery
But let us come to the games. We looked at three mobile games, which despite their relatively young age have a large fanbase.
Call of Duty: Mobile
CoD: Mobile is the youngest game on our list since it is only 1 year old. Already in the first month after the release, the mobile shooter reached 148 million downloads, and ever since it holds the title of the fastest-growing mobile game of all time. It even won the award for Best Mobile Game at the 2019 Game Awards.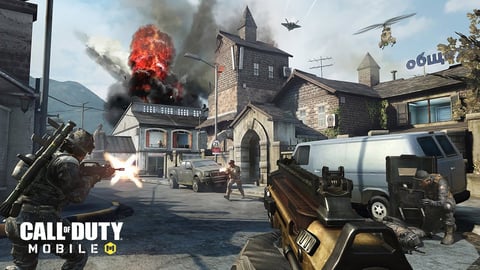 The game offers you an ordinary multiplayer experience with different game modes like Team Deathmatch or Search and Destroy, but also a Battle Royale mode with up to 100 players and even a Zombie mode. Weapons and maps were taken from the big CoD games like Black Ops or Modern Warfare and new ones are added regularly. CoD: Mobile is free to play but offers a variety of cosmetic items for purchase, such as weapon or operator skins. Recently it was announced that the current CoD Battle Royale game Warzone will become available for mobile devices as well.
PUBG Mobile
Another mobile game that is based on a very popular PC title. PUBG Mobile was released in 2018 and has been downloaded more than 600 million times, boasting 50 million active players every day. These numbers make it one of the most successful mobile games ever.
At the heart of the game is its Battle Royale mode, in which 100 players also compete simultaneously. Additionally, there are numerous other multiplayer modes and a zombie mode. Just like CoD: Mobile, PUBG is free to play and offers plenty of cosmetic items for purchase. The game also has regular crossovers with other franchises, including The Walking Dead, Resident Evil, and Angry Birds. In the area of mobile esports, PUBG is the pioneer for games like Fortnite or Clash of Clans with the world's largest mobile esports tournament. In 2019, more than 50,000 teams in over 10 regions took part in the "Mobile Club Open 2019", whose finals were watched by a total of 532 million viewers.
Pokémon GO
For all those who prefer a little less action and stress and also like to play by themselves, we have probably the best-known mobile game ever. Pokémon GO launched in 2016 and broke all records just last year after an incredible start. With over one billion downloads and revenues of $1.4 billion in 2019 alone. Four years after its release, Pokémon GO remains one of the most popular mobile games in the world.
If for some reason you're not familiar with it, it's an Augmented Reality game, in which you walk around your neighborhood with your cell phone, making PokéStops, catching Pokémon, and training them to compete against other trainers. With regular updates that bring new Pokémon and events, the millions of active players are always kept happy. Even though the game still enjoys great popularity, or maybe precisely because of that, in 2019 developer Niantic released its next augmented reality game – Harry Potter: Wizards Unite, but it has not managed to surpass the success of its predecessor. Like all the games we've chosen, Pokémon GO is of course free to play with several items available for purchase.
Stay with EarlyGame for more gaming news. Also, check out our EarlyGame YouTube Channel!

Original article by EarlyGame's Lukas Ballat.