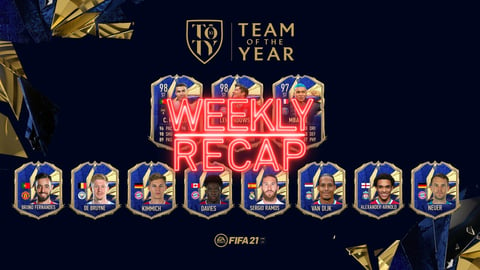 Another week, another recap! Reading all EarlyGame articles? Ain't nobody got time for that. That's why we'll update you on everything you need to know from last week. Let's dive in.
Microsoft Raises Xbox Live Gold Price and... Backs Off in No Time
So, Microsoft raised the price of Xbox Live Gold to double that of PlayStation Plus: $59.99 for 6 months. Then Gates' boys performed the greatest backpedal in gaming since their own Xbox One online-only backpedal years ago: Within 12 hours they reversed the decision. They made Xbox Live Gold available for the old price again and lost subscribers, trust, and respect for no reason.
It has long been rumored, but this confirms it: The geniuses behind the Xbox, Xbox 360, Xbox One and Xbox Series X naming convention are truly as brilliant as they seem. From naming to public announcements… Xbox has one hell of a publicity and image department. Well done.
Cheating in CoD Warzone
While we're speaking in sarcasm: How good is the anti-cheat in Warzone? So good that its single biggest streamer, NICKMERCS, quit the tournament scene. He respects the cheaters so much, that he wants to leave them to their own devices and not meddle in their affairs with his non-cheating scrubbiness. If you want to read more about that, you're in luck, because we actually liked this story so much we covered it not once, but twice:
Who needs communication amongst writers anyway...
Since you made it halfway through, let us reward you with a little something-something: A video. Yay. This one recaps the gaming week as well, but, unlike our NICKMERCS coverage, it's not a repeat. If you wanna get the full week's coverage, you'll have to watch it:
No Messi in FIFA TOTY 2021
On Friday, FIFA 21 announced their 2021 TOTY and, surprise, surprise, there is no Lionel Messi on it. For the first time since FIFA 11, the little man with the large beard and the larger bank account has to hope he'll make it onto the squad as the 12th man. He'll be competing for that with Neymar though, because the latter also didn't make the team.
At least Neymar is killing it on CS:GO though, so there's that.
Laugh break:
Bernie Sanders Memes.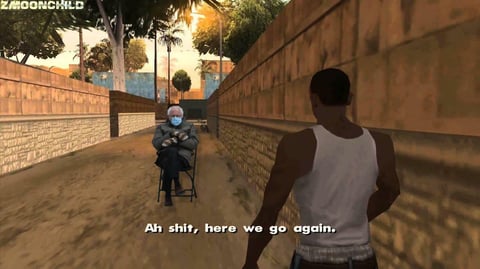 Want More? Ok, here you go.
Moving on…
We will get a new Battlefield in 2021. According to leaks, that might just be the long-awaited Battlefield 6 and it might come equipped with a Battle Royale mode and heavy Battlefield 3 influences. This is terrible news for everybody who thought that the Battle Royale hype was finally coming to an end, because it clearly isn't. This is great news for Halo Infinite, which is getting ready to shock the world when it releases in 2077 with its own take on Battle Royale.
Speaking of Battle Royale: FaZe Banks is a cool guy and you should read our profile on him.
If this wasn't enough EarlyGame for you, then you'll be delighted to hear this:
We launched MyEarlyGame, your personalized page that lets you see only the content you care about. So, go ahead and give it a try by signing up to EarlyGame for free!
P.S.: Joe Biden is the new president and wants to raise gaming taxes after being shocked by Trump loyalists' Assassin's Creed inspired attack on the Capitol: