Wo Long Fallen Dynasty received pretty good critical ratings, with many reviews praising the game. But the user reviews on Steam have been extremely negative.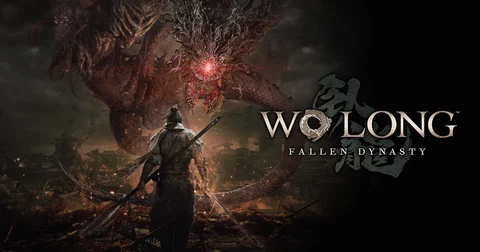 Team Ninja's latest action title, Wo Long Fallen Dynasty, has received a poor reception on PC, with a "Mostly Negative" rating on Steam due to its rough performance and painful keyboard and mouse controls.
Despite receiving positive reviews from critics upon its launch on March 3, the game's PC port has failed to deliver, resulting in a low 31% positive score from players on Steam with over 2,300 reviews available.
Wo Long Is Getting Review-Bombed on Steam
Many fans acknowledge the game's potential, but the current state of the PC port has made it practically unplayable, with some users even reporting that the game doesn't launch at all.
The PC version of Wo Long: Fallen Dynasty, Team Ninja's latest Souls-like game, has received a significant amount of negative feedback on Steam, with thousands of reviews giving it a "mostly negative" rating.
Despite delivering on its promise of incorporating ancient Chinese mythology into its challenging gameplay on other platforms, the PC version has been heavily criticized for its extremely poor performance and lack of optimization, making it virtually unplayable according to many Steam users.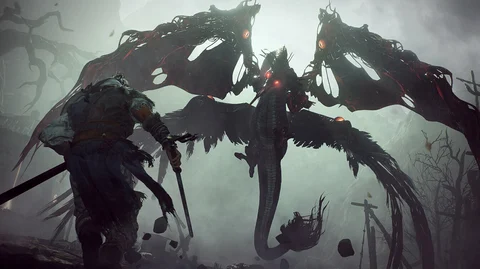 To be blunt, audiences are not happy with the PC version of Wo Long. Reviews for the PlayStation 5 and Xbox Series X versions are generally positive, with only occasional complaints about the game's difficulty.
However, on Steam, the reviews are "Mostly Negative" and getting worse. Steam users report that Wo Long's performance on PC is terrible.
Many gamers report that the game stutters frequently, crashes, and has various bugs. These bugs include black screens during cutscenes and sound issues, but the worst of them causes the game to run in slow motion.
Maybe the PC version of Wo Long runs at different speeds depending on the player's framerate, which can lead to slow motion combat that ruins the game's timing.
Given the consensus among Steam players, Wo Long seems to have trouble maintaining a steady framerate, and other players have also reported this bug.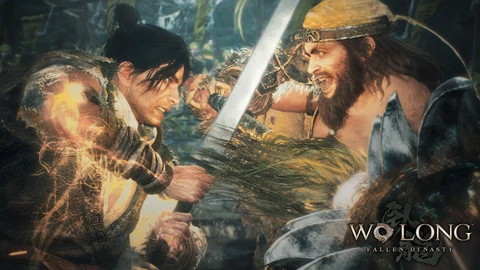 Wo Long's Issues On PC
One helpful review on Steam by a user named "cashews" highlights the game's problems, many of which stem from the poor keyboard and mouse controls.
According to "cashews", the mouse uses controller dead zones, meaning that the camera won't move unless you move the mouse quickly. Increasing the mouse sensitivity doesn't seem to help.
Another user complained that the game's camera feels slow and unresponsive, leading them to quit playing after just an hour due to motion sickness.
The keyboard controls are also problematic a nd don't seem to work well. While Souls-like games usually work best with a controller, players are increasingly expecting viable keyboard and mouse options.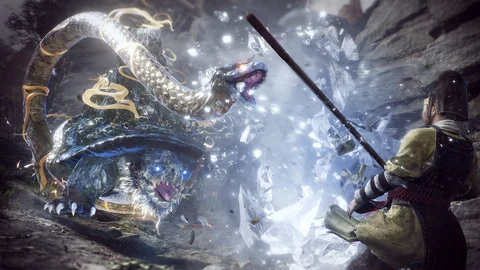 Same Problems As Nioh
While most games of the Souls-like genre tend to work better with gamepad controls, reviews indicate that Team Ninja has not focused on optimizing Wo Long for keyboard and mouse play.
Interestingly, the studio's previous title, Nioh 2, had a well-designed key layout that made playing with keyboard and mouse entirely possible. BUT they first had to get a grip on the same problems.
Despite Team Ninja's experience creating challenging games, Wo Long: Fallen Dynasty falls short on PC due to its poor performance and confusing controls. Many players suggest waiting for an update that will improve the game's performance.
Many Wo Long players on Steam are in agreement that the game's performance does not match its impressive graphics, with frequent drops in frame rate, irritating stuttering, and latency issues.
Some players cannot even get the game to launch and are met with an unsatisfying black screen or crashes. The game performs even worse on Steam Deck, but it's not officially supported on the portable device.
The current optimization of Wo Long is being compared to the state of Wild Hearts when it was initially released, which was also heavily criticized by players a few weeks ago.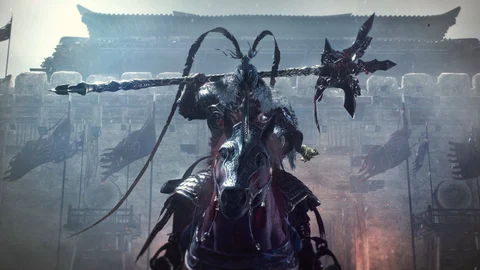 Team Ninja, Take The Criticism To Heart & Improve The Game
Team Ninja should take into account the feedback they have received since the game's launch and work on an update to fix the game's issues and stabilize its performance.

If you want to play Wo Long on PC, it's recommended that you set your max FPS to the lowest setting, regardless of your setup.
Alternatively, you might want to wait for Team Ninja to patch this game-breaking bug. Unfortunately, many of these bugs were present in the game's demo, and some players had hoped they would be fixed in time for the final release.

Fans who hoped that Team Ninja would have learned from their mistakes with previous PC ports, such as Nioh and Stranger of Paradise: Final Fantasy Origins, are understandably frustrated. It remains to be seen how long it will take Team Ninja to fix this PC port.
This article contains affiliate links which are marked with [shopping symbol]. These links can provide a small commission for us under certain conditions. This never affects the products price for you.