If you want to travel around Hyrule in style, we have the right guide for you. Here is how you can shield surf in Zelda: Tears of the Kingdom.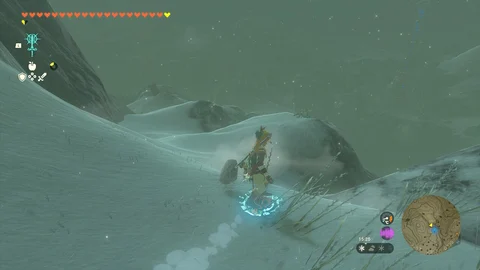 There are many ways to travel in Tears of the Kingdom, but some of them are good old methods from our BotW days. Sometimes it's just nice to go back to the familiar. Exhibit number one: the Shield Surf. So here is a little guide, on how to shield surf, and in which ways TotK has elevated our surfing style.
Check out this new amiibo figure of Link. With it, you'll be able to unlock some really nice items and a new paraglider design. Get it on Amazon!
How To Shield Surf In Zelda: Tears Of The Kingdom
Let's first go over the basic shield surf. All you need is a shield and a slope to surf down on. Now you only need to do the following:
Press "ZL" to ready your shield
Jump and immediately press "A"
Surf in style
Important is, that you do this at a slope, otherwise you will just jump onto your shield without moving.
Remember that surfing decreases your shield's durability, so be careful or have lots of backup shields.
Different Ways To Change Your Surfing Style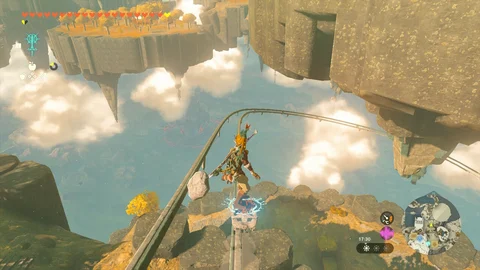 Tears of the Kingdom has made a lot of way for creativity with the new fusing system. Almost anything can be combined with your shield and will of course change the way surfing works.
Our favorite new addition is the rocket. Fuse it to your shield and see yourself surfing through the sky! Well for a few seconds until you crash into the floor.
Another really cool possibility is the cart fusion. With that you have a cart and can grind on those rails all over Hyrule Tony Hawk style!
As you can see, there are lots of different ways to shield surf yourself to victory. I'm sure Ganondorf is quite impressed watching us, travel around in Tears of the Kingdom instead of fighting him.
If you want to fuse different Zonai devices to your shield, you'll need some battery. Here is, how you can upgrade your battery to use them more effectively:
This article contains affiliate links which are marked with [shopping symbol]. These links can provide a small commission for us under certain conditions. This never affects the products price for you.