This guide to Dead Island 2 will explain to you how to get guns!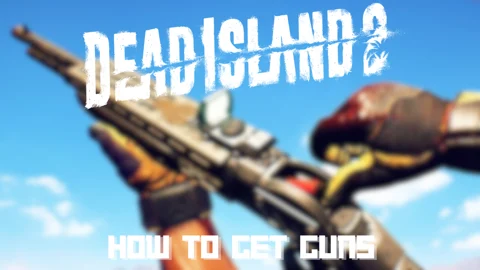 Dead Island 2 features firearms, but you can't use them from the very beginning of the game. Our guide explains when and where you can find your first gun and how to acquire more varieties of pistols, shotguns, carbines and revolvers.
Dead Island 2: How To Get Guns?
Obviously, in Dead Island 2 there are lots of different ways to defeat a few dumb zombies. Yet we make no secret of the fact that sometimes distance is a really effective method of elimination, so it would be a good idea to have a gun with you.
How to Get Your First Gun
In Dead Island 2, you can't use guns for the first few hours, because you won't find them anyway. You will find your first gun in the main quest "Justifiable Zombicide".
Sorry for the interruption, but look at this gaming monitor! For Dead Island 2 game I can really recommend it to you!
You will start this quest after defeating the boss in the Monarch Studios district, then returning to Beverly Hills. The main character will break into Nikki Butte's mansion with Sam B, which was not previously accessible during casual exploration, so don't try to break in there at the start.
As part of the mentioned quest, you must defeat the first Screamer and you will be able to explore the mansion. You will find a Sporting Rifle hanging on the wall.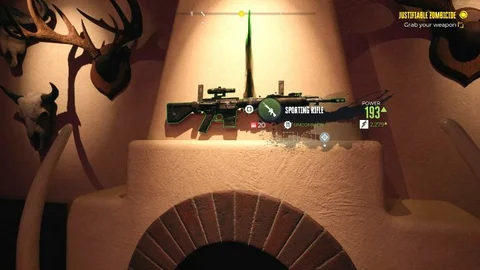 The game will allow you to test the weapon right away – you have to defend yourself against zombies and on the floor you will find a chest with unlimited ammunition, which unfortunately only lasts for the duration of the mission.
How to Get Other Guns in Dead Island 2
From the moment you complete the mission from the burglary, you can:
Lastly, it is worth mentioning that you can upgrade your weapons – rifles, pistols and shotguns have their own modifiers and perks.
Have fun defeating the wave of zombies!
This article contains affiliate links which are marked with [shopping symbol]. These links can provide a small commission for us under certain conditions. This never affects the products price for you.