Arcane was a huge success and probably one of the best video adaptations to the big screen ever made. Now, you want to get a look behind the scenes? Thankfully, Riot is releasing a 5-part documentary on the journey of Arcane.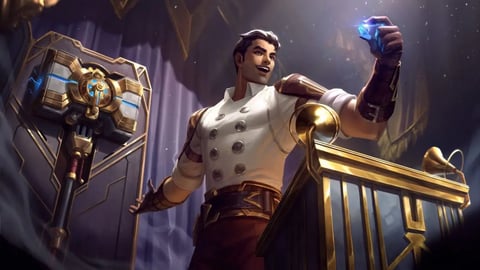 Arcane swept the world in the winter of 2021. It showed everyone what a video game adaptation to the big screen could look like, pulling in viewers – even those who hate League of Legends or have never even heard of the game. But how was this masterpiece even created?
The Emmy nominated show managed to sweep the Annie Awards earlier in 2022, and now we are going to get more insight into the creation of the hit series. When and where can you watch Arcane: Bridge the Rift, though? Read on to find out.
Take A Deeper Look Into the Making of Arcane
Riot released a trailer for the documentary Arcane: Bridge the Rift on August 3, 2022 in which we can catch a glimpse of the struggle that the makers of the series had. Not only was it difficult to create a meaningful story, but also to get the go-ahead of the higher ups at Riot.
We will also learn more about Fortiche, the French animation studio which is behind the beautiful art of Arcane. Thanks to their storytelling and art, Arcane was able to receive a 100% approval rating and 96% audience rating on Rotten Tomatoes, making it one of the best rated Netflix series... ever.
Talking about anime... here are some anime references in League of Legends:
The documentary series promises to give fans an insight into the difficulties of creating a show, whether it's due to backlash from the higher ups or even from the difficulties of finding a style which fits the series. Who else is excited to find out more about Arcane?

When Will Arcane: Bridge the Rift Release?
Arcane: Bridge the Rift is going to be released on August 4, 2022. You will be able to watch the series on the official League of Legends YouTube channel. As already mentioned, this is going to be a 5-part series which will take fans through the making of the incredible television show.
Now the question remains, when is Riot finally spilling the beans on which champions we will be seeing in Arcane Season 2, and when will the second season officially release? Honestly, waiting a year or so doesn't sound too bad since we want season 2 to be as high of a quality as the first, right? But please Riot, add Swain into the story. We beg you!