Every year Riot brings out new emotes and icons in celebration of Pride and diversity in League of Legends. The last few years also included a story on the universe page, but the team has now decided not to bring yearly stories anymore.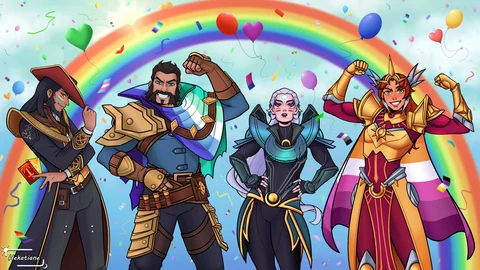 Each year Riot Games celebrates diversity and pride throughout the month of June. Players will be able to receive new icons, fresh rainbow homeguards, as well as adorable icons in multiple Riot IPs.
Another thing that had become a staple was a dedicated LGBTQIA+ story on the League of Legends universe page. Unfortunately, this year, and in the future, we won't be getting these anymore according to a recent blog post from Riot Games.
LoL: No New Pride Story In 2023
Riot recently released an article outlining their new in-game pride collection across all their IPs. Players will be able to receive free rewards in every single Riot game, with new emotes being added, as well as icons.
Get a new mug of your favorite LGBTQIA+ LoL champion! I've already got my Vi mug, so go get yours right now.
Along with all the new free content, as well as returning free content from previous years, Riot also announced that they will not be continuing with the yearly tradition of posting Pride Stories on the Universe page.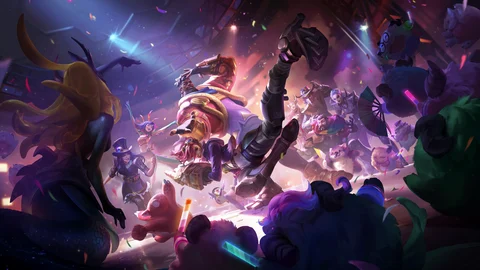 The reasoning? According to the blog post "identities shouldn't be tied to a particular month" which we can all understand. The corporate urge to slap a pride flag onto their logo in June is strong with.... well everyone, but we should be celebrating pride and diversity 365 days a year, that much is true.
We take our characters' stories and identities very seriously and we want to share who they are in organic ways that make sense for each character. [...] we are going to tell, and will continue telling, these stories when the time is right by taking advantage of the full calendar year for LGBTQIA+ storytelling.
Want to have some cool figurines on your desk? These true metal weapons of your fave champions are perfect!
Fans are disappointed in this announcement, however, since this was at least a confirmed yearly lore drop from Riot and let's be real the Universe page has been... stale to say the least. This year we've barely received any new lore stories, with Milio's color story being the only one really.
Most fans are upset over the current state of stories and content for the universe page. While Riot has worked on their lore through Riot Forge games like the Mageseeker, which even featured its own webcomic, there has not been anything for the Universe page, which has led some fans to believe the lore is being overlooked.
This article contains affiliate links which are marked with [shopping symbol]. These links can provide a small commission for us under certain conditions. This never affects the products price for you.