2023 is shaping to be a promising year for League of Legends special content as its budget will be the highest yet.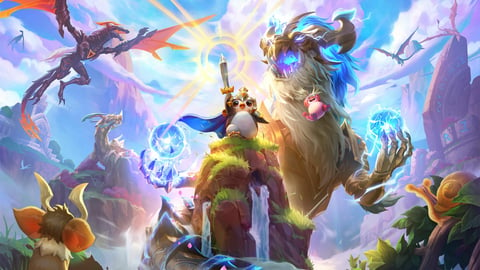 Fans often joke that Riot Games is less of a gaming company than a music and video company that also dabbles in game production on the side. While it's not technically true, it is a compliment to Riot's prowess in producing video and music to complement League of Legends.
As the game has grown incredibly successful (and profitable) this has given its publisher the budget to do some pretty impressive things - and to their credit, Riot have taken full advantage of it. From standout animations for new seasons to freely available heavy metal albums to advertise skin lines, Riot have flexed on their competitors with the quality of multimedia they have produced. By the looks of it, there's plenty more to come.
Recently Riot CEO Nicolo Laurent, speaking on the Konbini YouTube channel, spoke about Riot's progress from "small independent company" some 13 years ago to the powerhouse it is now, and how over 500 of its some 4000 employers are still involved in League in some capacity. Nicolo confirmed that Riot Games' approved budget for LoL in 2023 will be bigger than that in any year before. Considering the spectacles League has shown in previous years, that promises quite a few pleasant surprises.

This is not all we can expect from Riot Games for next year, however. Fans are eagerly awaiting for Arcane's second season as the first smashed all expectations to become one of the most popular game-related series in history. Meanwhile, the Project L fighting game and the Project F ARPG might be coming on the horizon, in addition to any other games developed under the Riot Forge umbrella. With the lockdowns being (hopefully) a thing of the past, Riot is no doubt gearing for more - and we would love to see it.
Read More:

What are your biggest hopes for League of Legends in 2023? Let us know!