Want to get some free rewards in Guardians of Cloudia? Keep scrolling down and find all the active and expired codes. Here are the ones for April 2023.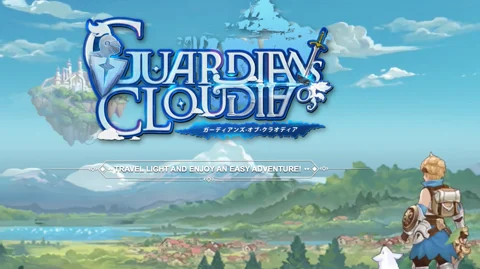 Guardians of Cloudia perfectly combines classic RPG with a card game. Even though many players consider GoC pay-to-win, there are plenty of opportunities for people who refuse to spend money on the game. Developers even added codes, which are the central theme of this article.

You'll find all the active and expired Guardians of Cloudia codes. They are available when you reach level 25, a reasonable requirement for the valuable rewards you can get from codes. Moreover, we regularly update our code articles to share only the actual information with readers.
How To Redeem Codes In Guardians of Cloudia
Using codes in Guardians of Cloudia differs from other games. You must be at least level 25 to claim codes, which is a high requirement. Once you meet it, follow the step-by-step guide to redeem codes in Guardians of Cloudia.
Open Guardians of Cloudia.
Find the Benefits button located on the right corner of the screen.
Press it and choose the option Redeem Codes.
Tap on the text box and insert code from this article.
Press the button Exchange to claim your rewards.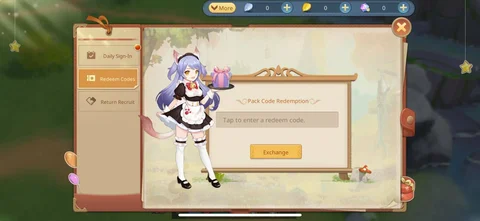 Each code in Guardians of Cloudia works for roughly a month. Try to redeem Guardians of Cloudia codes not to miss any rewards quickly.
Guardians of Cloudia Active Codes (May 2023)
If you have Lvl 25, check out the list below. You can find Guardians of Cloudia active codes right here!
YSMAY5GOC - Use the code for Free Rewards
GAPRIL4OC - Use the code for Free Rewards
That's it with the active codes. Check out the list below and learn about expired ones.
If you want to play the best PC games cheaply, check out the PC Game Pass. It includes the most popular video games for a low price.
Guardians of Cloudia Expired Codes (May 2023)
These are expired Guardians of Cloudia codes, and they won't provide any rewards.
YSMAR23CH
YSVAGOCLE
H2023GOCSF

HNY23CD1
HNYCD2
22XMASGOC
GOC22TG
22CANDY22
GOC777
GOC888
GOC999
GOCBLUE22
GOC2022

GROWUP22
RUNRUNRUN
MAKEAWISH
PUMPKIN21
GOCLD22
GOCFMD
GOCPHB22
GOC22PET
GOC2022DD
GOC2ND22
ANN1VGOC
GOC0525
GOC2REG
GOC1PRE
GOCM2022M
WORLDGOC
GOCHOT22
GOCFIX
VLTEDLOVE
GCNGOC201
GROWUP22
GONGXINI
COMPASS22
CAMPFIRE
FASHION
RUNEPOW
STRENGTH
ACCOMPANY
SAILOR
VIP888
VIP666
GOCTREASURE
FASHION9527

While some websites suggest redeeming these codes, it wastes time.
Where Do You Get Guardians of Cloudia Codes?
Gamers are people with exceptional love for free rewards. If you lack resources from codes, make sure to check the following social media accounts:
You can communicate with other players, meet friends, and gain free rewards from codes and beneficial giveaways here.
If you actively track for the newest releases, check out our video about Jedi Survivor:
This article contains affiliate links which are marked with [shopping symbol]. These links can provide a small commission for us under certain conditions. This never affects the products price for you.