It's already official - there is no mathematical chance of 100 Thieves (one of the main favorites of the entire tournament) making it out of their group at VCT Challengers. But that's not all that surprised us this week!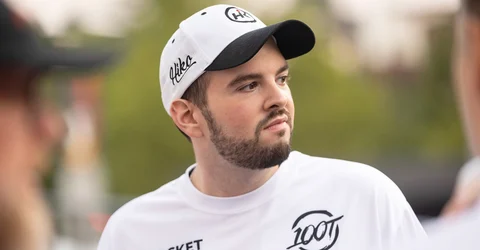 The final week of VCT Challengers for the North American region is upon us. It's been 4 weeks full of emotions, after which we can surely say that the NA scene is not the same scene we had before 2022. For example, 100 Thieves going 0-4 in Group Phase, and The Guard being 4-0 in the same group. And that's not all of it! See how things look for the top NA Valorant teams ahead of the playoffs for the next VCT major.
Group A: Cloud9 In, 100 Thieves Out

The situation for Group A is pretty clear, and we already know who qualified for the Playoffs, especially after yesterday's match of 100 Thieves vs. XSET, which was just weird to watch. It seems that the roster change for 100 Thieves didn't really work; the team definitely lacked team play and proper communication, and you could see that XSET prepared for this match for the entire week and countered Hiko's team hard almost every round. Calling it now, but 100 Thieves won't last long like this, and we're sure we'll hear about some significant changes for this team in the coming weeks.
.@Cryocells_ DOES NOT MISS!@XSET | #VCTChallengersNA pic.twitter.com/6WtHZFONJ6

— VALORANT Champions Tour NA (@valesports_na) March 6, 2022
Another interesting situation in Group A is Cloud9 going 4-0 and being basically unstoppable. The funny thing is that there are almost no complex tactics in their games, just good aim combined with communication. And well, this "just good aim and communication" wins games and gets some people super mad.
Sadly lost to @Cloud9 they have a lot they need to improve on (just my opinion). Their spacing is not as good as the #1 team in NA and their playstyle is insanely readable. They were the better team today, but not in the future.

— LG mada (@madafps) March 5, 2022
Here is what the current situation looks like for Group A in the VCT NA Challengers after week 4:
| | | | |
| --- | --- | --- | --- |
| Team | Score | RD | |
| The Guard | 4-0 | 124-82 | Qualified for Playoffs |
| Cloud9 | 4-0 | 121-82 | Qualified for Playoffs |
| XSET | 2-2 | 114-11 | Qualified for Playoffs |
| Luminosity Gaming | 2-2 | 104-117 | Qualified for Playoffs |
| 100 Thieves | 0-4 | 100-130 | Eliminated |
| Evil Geniuses | 0-4 | 83-124 | Eliminated |
Group B: Version1's Dominance
Version1 is absolutely dominating the NA scene right now; they are showing us what we have come to expect from teams like 100 Thieves and Sentinels. They are the team to watch out for, and Penny (our current player of the month) proved to be one of the best players in the entire region this week with his insane performance in a match against OpTic Gaming (45K/32D/10A).
Speaking of OpTic Gaming – although they've been doing really well so far (as we wrote about last week), it's not that obvious whether they'll make it out of the group at all. So far, the odds are in their favor, and even if they lose their match, the math can still help them, but they can't take it for granted. Just look at the result distribution for Group B:
| | | | |
| --- | --- | --- | --- |
| Team | Score | RD | |
| Version1 | 4-0 | 118-77 | Qualified for Playoffs |
| Sentinels | 3-1 | 134-129 | Qualified for Playoffs |
| OpTic Gaming | 2-2 | 117-101 | |
| Knights | 2-2 | 94-106 | |
| Rise | 1-3 | 98-119 | |
| NRG | 0-4 | 105-134 | Eliminated |
The situation is unclear for OpTic Gaming, Knights, and Rise, and honestly, anything can happen there. Here are two games that will determine who will ultimately secure a slot in the Playoffs:
Rise vs NRG (12.03, 01:00 AM CET)
OpTic Gaming vs Knights (13.03, 10:00 PM CET)
Still, even if OpTic Gaming loses their match, we'd expect them to qualify (like, come on, they won 37 more rounds than Rise). But still, despite the math behind them, anything can happen. What do you guys think – who will make it to the Playoffs and compete for a slot at the first 2022 Major? Let us know on our Discord and Twitter!