If you have been following the VCT circuit this year, then this article's title is probably no surprise to you. After all, anyone who thinks any game had a better competitive scene than Valorant is simply wrong.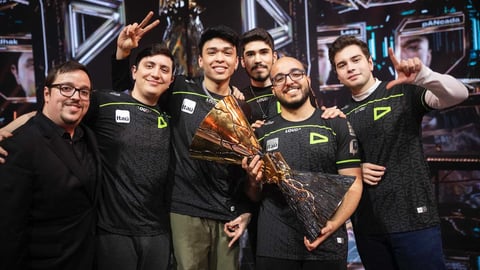 Everything points to the fact that 2022 belonged entirely to Riot Games regarding eSports, as is now evident at various awards. One could say that the company with a clenched fist in its logo has achieved the impossible, as it has surpassed with its interest in CS:GO, which many considered impossible. And yet, it happened!
Valorant Considered As a Best Esports Game of 2022
Valorant has actually appeared in at least one nomination in every gaming award, while in two popular awards (The Game Awards and The Esports Awards), the game claimed two trophies for "Esports Game of The Year."

The winner of the Esports Game of the Year Presented by @amazonmusic is... @PlayVALORANT

CONGRATULATIONS! #EsportsAwards pic.twitter.com/gXvoNkrzb3

— Esports Awards (@esportsawards) December 14, 2022
No wonder it's a case, really. The last year has been challenging for eSports in general – due to the COVID pandemic and the armed conflict in Ukraine, many game companies have halted competition or moved them online while significantly reducing prize pools.
What did Riot do for its games? Not only they have increased the prize pool for all eSports events, but also looked for solutions such as allowing stand-in players. Riot has also created events in countries where restrictions related to the pandemic were not so high and allowed legal public participation, which was definitely a smart move.
Moreover, the Game Changers circuit also turned out to be a success, so you can say that while everyone was hiding their eSports projects in the closet, Riot Games did everything they could to achieve all their goals.
More Valorant News: