Act 2 was not super flashy, but it changed a lot in the game. Like, come on, Yoru is in the meta; who would have thought? But this one is even better – it's the definition of a flashy update and will probably change even more.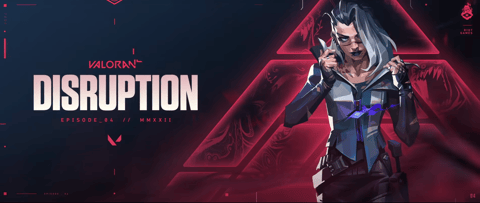 We started Episode 4 to the sounds of the catchy "Entertain Me" by Ylona Garcia and the addition of a happy blue-haired Agent into the pool. It's pretty funny that we end it with the darkest content we've ever gotten in the game's history. Here's everything that awaits us in Valorant Episode 4 Act 3!
Fade: New Initiator Agent
We start with the new Agent named "Fade", which is undoubtedly the most prominent highlight of this Episode. The new Agent is from Turkey and is based around haunting down and blackmailing their enemies; she's a stalker, but in a different way than Cypher. Like, if we were going to be stalked by someone, we'd go for Cypher or even Sova, it would be less invasive.
Let's have a sneak peak at the incoming agent Fade #VALORANT pic.twitter.com/uc1eiKYGwY

— EarlyGame (@earlygamegg) April 24, 2022
Anyway, we got to test her out early, and if you want to learn how she works exactly, have a look at this article: All Fade's Abilities Explained
RGX 11Z Pro Bundle
The new Act will also bring a new skin collection to the Store, and that would be the second installment of the famous RGX 1ZZ Pro, also known as just the StatTrak skin line.
RGX 11Z Pro bundle will only be available in the Store for two weeks, and it's really worth it, so you better grab it!
Balance Changes
We can also expect some balance changes, one of which would be Jett nerfs. We don't know the exact details about other nerfs/buffs yet, but there will probably be more of them to make the metagame for Fade a little better. It could also be that in Patch 4.08, Riot will nerf only Jett, leaving the other Agents to see how they fare in the current metagame.
New Battle Pass
And, of course, something we are all waiting for is a new Battle Pass! However, we have to admit that there are no fireworks this time, and once again, we get an axe as a Melee skin.
Maybe Riot is keeping the best for Episode 5? Maybe.
And that's it for the new content of Valorant Episode 4 Act 3. What are you waiting for the most? Feel free to tell us about it on our Discord and Instagram!