Phoenix and Cypher – two Valorant Agents who simply do not exist at higher ranks. Apparently, that's about to change.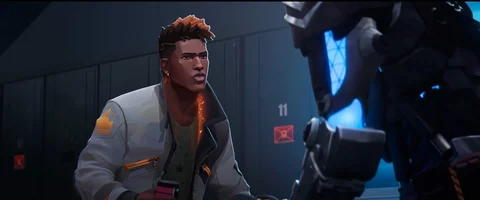 We've barely got a new Agent, and Riot is already announcing the addition of two more – a new Initiator and Duelist! Jokes aside, it will be good to see these two guys again in the meta. If you remember the early days of Valorant beta, you know what we're talking about; these Agents can be really fun to play, and while they're not as flashy as the new characters, they still have lots of admirers.
Let's see what the developers have planned for these two Agents, who could not find a place for themselves in ranked or competitive play for months.
Phoenix & Cypher Buffs

At the last major Valorant (VCT Stage 1 Reykjavik) there was not a single player who picked Phoenix, and Cypher was the second least-picked Agent at the entire tournament.
Moreover, from personal experience, meeting one of these Agents in Platinum+ ranks borders on the miraculous. However, John Goscicki and Jay Watford of Riot Game admitted that both of these Agents would get some massive changes in the near future:

So yeah, we don't have any details, but we know that Riot is testing out stuff for now. Maybe they won't get reworked hard like Yoru did, but that doesn't need to be the case to make these Agents playable (ask Brimstone if you don't believe us). Moreover, there's a new map coming to the game, and just that alone can make Cypher comeback to the meta, for example.

However, as you can see in the Reddit posts above, the game dev team is not in a hurry for these buffs. And that's understandable, as they already have hands full of work.
More Upcoming Changes in Valorant
Next week (May 11 to be exact), some massive Chamber nerfs will come to the game. Plus, we know that Riot is testing a new Agent selection system. Add to that the fact that Episode 5 is on the horizon; it's clear that buffing Phoenix and Cypher is not high on Riot's priority list.
There's a lot of new content coming to the game, and if you want to keep up with all of this, make sure to follow our Valorant section, as well as our social media profiles like Instagram and Twitter.