An Activision exec, Lulu Cheng Meservey, is claiming that Jim Ryan told her in-person: "I don't want a new Call of Duty deal. I just want to block your merger." Sony are yet to respond on behalf of their CEO.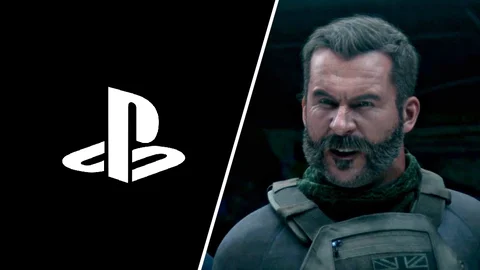 Microsoft are trying to buy Activision, and if they're successful they will get Call of Duty. Meanwhile, PlayStation has been trying to block this acquisition in court by claiming that it will give their competitor's a monopoly on the shooter market.
In 2022, it seemed like Sony had a decent chance of blocking the deal, but in 2023 the situation has swung radically in Xbox's favor. Unfortunately, this latest scandal will probably mean even more bad news for Sony and their public perception...
If you're a CoD player you might want to start future-proofing, you can buy an Xbox for only $269.99 today!
PlayStation CEO Jim Ryan Reportedly Said "I Just Want To Block Your Merger"
According to Activision exec Lulu Cheng Meservey, Jim Ryan said "I don't want a new Call of Duty deal. I just want to block your merger" before a closed-door meeting on February 21. Here is the Tweet in which she made the claim. Neither Jim Ryan nor Sony have responded yet.
If true, it should really come as no surprise. Jim Ryan has an obligation to the shareholders of Sony to make every decision in the company's best interest. Blocking this deal is in the company's best interest, so he's just doing his job. Still, a quote like this is bound to influence the minds of onlookers, and probably even more gamers will now shift to the side of Microsoft.
Are you a CoD player? If so, who would you rather own the franchise? Activision, with all their dirty laundry, or Xbox, who failed pretty hard with their last massive shooter?
But while the acquisition continues to create drama, the CoD franchise suffers...
This article contains affiliate links which are marked with [shopping symbol]. These links can provide a small commission for us under certain conditions. This never affects the products price for you.