Details surrounding Warzone 2 are starting to emerge, and so far we have a release date and now the shocking news that it will be a next-gen exclusive.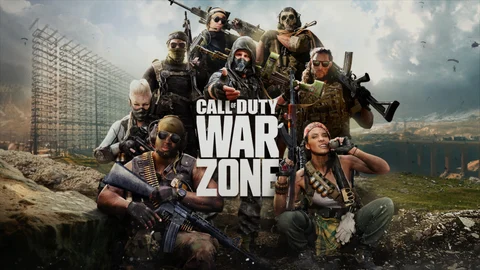 Warzone 2 is official, and it's coming soon. We're not talking about thenew Warzone map coming in 2022. We're talking about a brand new Warzone. Hell, it might not even be called Warzone 2, but right now that's our best guess. Either way, a new Warzone is feeling long overdue. The IW8 engine, while praised in 2019, is starting to show signs of wear and tear; sound needs a big improvement, stability is a thing of the past, and a new way to break the movement mechanics is discovered every month. So yeah, Warzone 2 should be welcomed with open arms. But maybe not for the old-gen players, as a new leak suggests Warzone 2 is going to be a next-gen exclusive.
What platforms will Warzone 2 launch on?
According to a recent leak, Warzone 2 will release on PS5, Xbox Series X/S and PC. A lot of PlayStation players probably just let out a sigh of relief. Yep, it's going to be a brand-new game, no longer tied to MW2019, or all of the last three years weapons and cosmetics. You can read the leak for yourself here:

Warzone 2 is literally that... Warzone 2.

Current gen and PC only... No past weapon integrations etc.

A completely new game for the better hardware.

— Tom Henderson (@_Tom_Henderson_) January 25, 2022
It's especially good to hear that they're getting rid of all the old guns. We've loved all the weapons in Warzone so far (not you Oden, sit down), but right now the game has about 170 weapons for players to choose from. Only about 40 of those are viable, and regular players who chase the meta are only using about 10 of them. A blank slate is what we need. And honestly, so is next-gen exclusivity. If Caldera has proved anything, the old tech just cannot keep up, and the resulting compromise isn't pretty.
When will Warzone 2 release?
Warzone 2 is set to release in 2023. That's all we know so far, no exact date, unfortunately. We don't even know if it will launch with Treyarch's 2023 game or be a standalone release.
But let's not get ahead of ourselves, we're still not even in Vanguard and Warzone Pacific Season 2 yet. Although we have seen the new map and weapons coming in Season 2…