Scandal magnet Adin Ross has been accused of viewbotting his stream on Kick.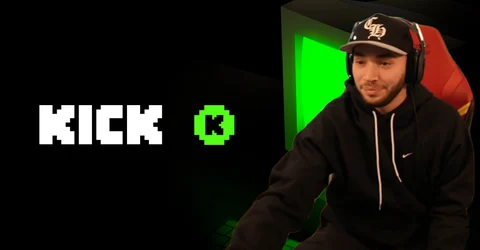 Popular Kick streamer Adin Ross has been through it all, with drama popping up wherever he goes. Now he has been accused of viewbotting almost half of his audience on Kick.

Viewbotting for livestreams is the act of artificially inflating the viewer count of a livestream through the use of automated bots. This deceptive practice aims to create the illusion of popularity and attract genuine viewers and advertisers.
Previously, Trainwreck addressed the viewbotting problem on Kick as well, but then the topic went cold. Now, however, Devin Nash is brining it up again, and is calling out Adin Ross, one of Kick's biggest cash cows.
For those of you who are wondering who the person making those claims is, Devin Nash is a prominent figure in the gaming and livestreaming industry. He is known for his expertise in content creation, marketing, and business development.
His opinion therefore holds a lot of weight, even though looking at the comments, his image tanked a little, with people accusing him of making baseless claims.
Adin Ross Allegations: Is He Viewbotting His Channel?
On May 14, 2023, Nash made a guest appearance on the broadcast of Kick streamer SKACLE, during which he claimed that Adin Ross could be viewbotting up to 50% of his viewers.
"Adin view-bots a 100%! Yeah! [...] I'd say 30% to 50%. 30% to 40%? Yeah, Adin is a view botter."
Devin Nash Confirming Big Creators Like Adin Ross Viewbot on Kick
by u/ChefBabylon in LivestreamFail
Looking at the comments of the post containing the clip, it seems like people aren't too happy with Devin Nash making these claims without providing solid evidence.

It seems like nobody is doubting that both Kick and Twitch have a viewbotting problem, it's more about people being unhappy about "Devin Nash pulling numbers out of his a*s".
This article contains affiliate links which are marked with [shopping symbol]. These links can provide a small commission for us under certain conditions. This never affects the products price for you.