With Marvel having pulled out of Netflix to join the Disney+ Clan, it's time to take stock of what remains.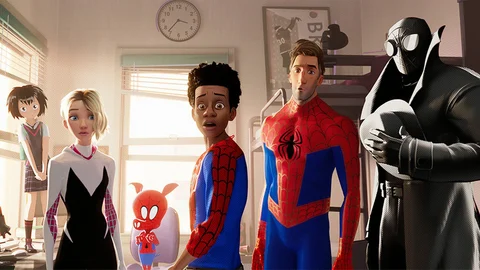 So, what happens when Disney gets complete ownership over everything Marvel - except for Spider-Man, of course - and then launches a brand-new streaming platform? What happens when said streaming platform becomes a true competitor to Netflix and starts sucking away all of its content and users? What happens when the users on Netflix still crave that delicious comic book and superhero action?
Well, what happens is that Netflix loses all of said Marvel movie and, thus, the streaming platform becomes the go-to-place for all things DC... and Spider-Man (again, it's complicated, don't ask). Thus, as part of a series where we have talked about best Romcoms, best Action Movies and best Horror films, it's time to dive into the five best Comic Book and Superhero films on Netflix.
An important thing to note, though, is that whilst Disney+ has a pretty insane collection built up at this point, Netflix's offerings are hardly bad. I mean, honestly, just take a look at what they are adding to their catalog this month alone. Anyway, let's get on with things. Enough of this rubbish! Give. Me. Some. Capes.
5. Zack Snyder's Justice League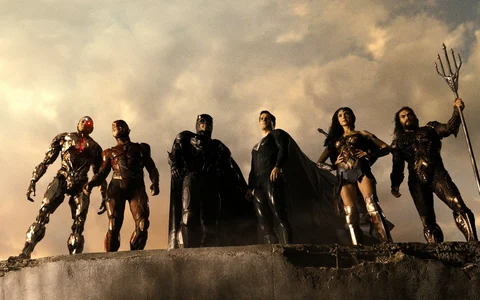 After Warner Bros.' first attempt at a Justice League movie (directed in post-production by Joss Whedon), it was an incredible achievement that Zack Snyder's director's cut was so darn good. The original movie was possibly one of the most boring, tedious, and bad comic book movies to ever be released. In comparison to Marvel's offerings, Justice League 2017 was the continuation of DC's embarrassing attempt at a cinematic universe. Somehow, though, Zack Snyder came back and absolutely blew us out of the park with his director's cut. This film is way, way too long, but it's also incredible...
4. The Mask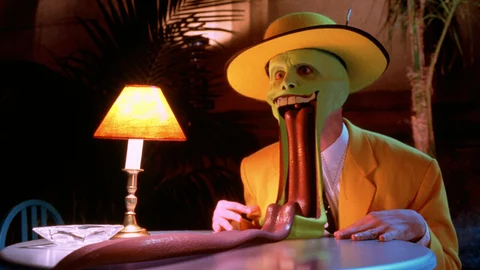 This might be a little out-of-the-box, but Jim Carrey's The Mask is an unbelievably funny comic book movie from the mid-1990s. The Mask is a superhero comedy based on the comics of the same name, and tells the story of a bank clerk (played by Jim Carrey himself) who finds a magical wooden mask that transforms him into a green-faced troublemaker. When wearing the mask, Carrey's character can transform himself at will into all sorts of cartoon-y shapes. It's an incredibly funny and entertaining movie, and certainly one worth checking out if you haven't already.
3. Spider-Man Homecoming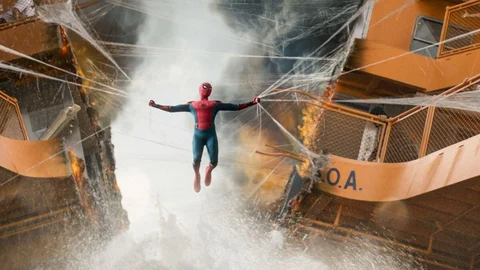 Spider-Man Homecoming was Tom Holland's first flirt with the iconic superhero. It was a stunning adventure, full of laughs, great action, fantastic high school drama, and just a whole lot of fun. Iron Man is in the movie as well, which is always a plus. Whilst I will admit that I personally prefer Holland's second Spider-Man film, this one deserves to take a higher place on this list as a representation of the entire series, and as its first entry. Holland is great, Robert Downey Jr. is great, Zendaya is great. Honestly, this is just a fantastic movie, and you should totally watch it if you haven't already!
2. The Dark Knight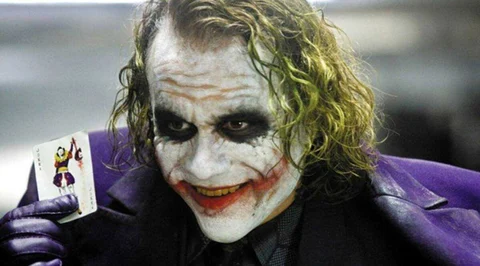 Christopher Nolan's second Batman movie is possibly the best movie he has made since Memento, and starred both Christian Bale and Heath Ledger as The Batman and The Joker respectively. The unbelievable performances in this movie, especially from Ledger, still put it above and beyond any other comic book movie, even if we did put The Batman above it on our all Batman Movies ranked article. Ultimately, this is an unbelievably great film, full of a collection of incredibly memorable scenes, great action set-pieces, and some absolutely wonderful dialogue to boot. Honestly, this is a classic movie and a must-watch for any fan of either Batman or Christopher Nolan.
1. Spider-Man: Into the Spider-Verse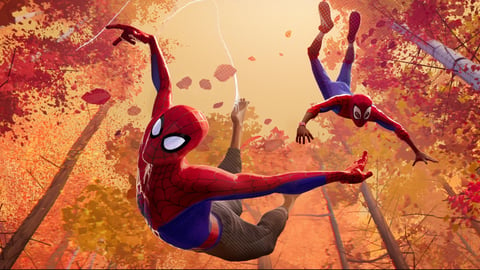 Seeing as Netflix has more-or-less completely lost Marvel over the last few months and years, it is absolutely incredible that Spider-Man: Into the Spider-Verse (probably the best comic book / superhero movie to ever be released) is staying its ground on the platform. This film is absolutely remarkable, full of incredible animation, a beautiful story with great performances, and one of the most intriguing stories in the history of comic book movies. To be honest, even if you have never seen another comic book movie before, this is one to watch.
So, there they are, the top five comic book and superhero movies on Netflix at this very precise moment. Seeing as Netflix seems to be in a lot of trouble right now, I'd jump in as quickly as possible to check these bad-boys out, before they jump ship just like Marvel and migrate to a new streaming platform. Anyway, enjoy these movies. They're great!