Twitch streamer HasanAbi hit back at TrainwrecksTV for "undermining" his personal donation to a relief fund for the devastating earthquakes that affected Türkiye and Syria.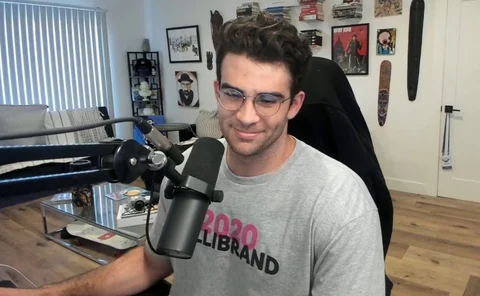 We have some spicy drama from the Twitchverse! Popular Twitch streamer HasanAbi is not happy with TrainwrecksTV after he threw shade at Hasan's earthquake relief fund donations.
In February 2023, Twitch streamer HasanAbi organized a charity fundraiser to raise funds for the devastating earthquakes that affected Türkiye and Syria. Despite eventually raising over $1 million for the relief fund, he received some backlash during the event.

Recently, HasanAbi hit back at fellow streamer TrainwrecksTV for seemingly belittling his personal donation efforts to the relief fund during a conversation with another streamer. This has sparked a new round of drama in the Twitch community, with many taking sides and sharing their opinions on the matter.

Hasan Accuses Trainwrecks Of "Devaluing" His Fundraising Efforts
In a recent clip from Hasan's stream on March 14, 2023, he responded to TrainwrecksTV's comments about his donation efforts. In a conversation between streamer willneff and Trainwrecks, they discussed Hasan's political leanings and the controversy surrounding his wealth.
Trainwrecks claimed people need to show support through their actions in certain situations, to which willneff asked if Hasan's earthquake relief fundraiser did not showcase this. Trainwrecks then went on to belittle Hasan's personal donation efforts to the relief fund, claiming it was just "a small percentage" of the total fund, which currently sits at $1,390,453.90.
Hasan was not having it and called out Trainwrecks for undermining his 50 grand donation. Hasan also pointed out that influencers always seem to talk about their expensive clothes and fancy things, but when he puts his own money into a cause he believes in, suddenly it's just a tiny percentage.
Hasan ended the clip by saying that other streamers need to stop undermining the effort that creators put into setting up charity fundraisers like his earthquake relief efforts. There's a lot of work that goes on behind the scenes, and it's not fair to diminish someone's contribution just because it's not as big as others. So, folks, let's all be supportive of each other and show some love for those who are doing good in the world!