Jake Paul attributes his first loss to Tommy Fury to a wet dream that occurred before the fight, according to his explanation.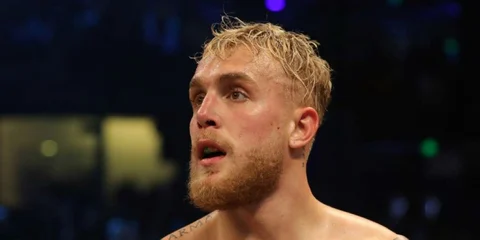 Jake Paul has claimed that a wet dream he had before his boxing match with Tommy Fury contributed to his first loss.
The long-awaited fight between the two finally took place on February 26, with the Fury family emerging victorious through a split decision.
Despite talks of a rematch, Paul is keen to avoid a repeat of his previous loss and has pointed to an unusual factor as the reason for his defeat.
During an episode of his podcast, Impaulsive, Paul revealed that the wet dream had sapped his energy and affected his performance in the ring.
Jake Paul Explains How Wet Dreams Resulted In Boxing Loss
Logan Paul was the first to reveal this unusual insight about Jake Paul's wet dream on his show, where they openly discuss pretty much anything.
Logan shared that he also had a wet dream the day of his fight with KSI, and explained that it is a common tactic in boxing to build up testosterone by not releasing it.
Jake had intentionally abstained from sexual activity for two weeks leading up to the fight to preserve his energy and gain an advantage.
However, the wet dream on the night before the fight caused him to lose the testosterone buildup, resulting in weak legs and lackluster performance in the ring.
Jake acknowledges that the wet dream was only one of the contributing factors to his loss.
You can listen to all the details below. The subject of the wet dreams start from the 20:14 mark.
He described how the wet dream can mentally destroy a fighter, undoing all their progress and setting them back to square one.
While it's impossible to completely prevent human nature from interfering, the Paul brothers will likely be taking steps to manage their testosterone levels before their next fights.