A new day, a new bit of drama with our Twitch streamers Hasan and Adin Ross.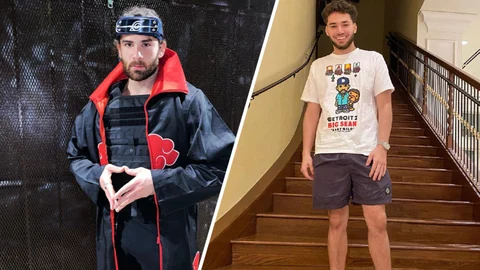 Hasan and Adin have clashed multiple times over the past few months across Twitch and Twitter. Hasan has been critical of Adin's content, calling it "problematic," and has accused him of going down a "bad path" with some of his comments.
Most recently, Hasan suggested that Adin was just trying to stay relevant following his Kick deal, which prompted Adin to accuse Hasan of being hypocritical and only streaming for the money. The two have continued to take shots at each other, with fans urging them to debate on stream.
Hasan Calls Out Adin Ross For "Crypto Scams & Gambling Sponsors"
The drama between Hasan and Adin reignited when Hasan accused Adin of only trying to stay relevant after his Kick deal. Adin then retorted that Hasan was being hypocritical because he, too, is in streaming for the cash. It's like a battle of the bank accounts!
Hasan didn't take this lying down and went off on Adin in a Twitter thread, defending his values and noting that he quit his job at TYT to pursue streaming. He also took a few swipes at Adin's deal with Stake and criticized his focus on money with crypto scams and gambling sponsors.
bro really said he's authentically awful actually. i was hoping it was an act tbh. as far as my statements, i've been fighting for the same values consistently for nearly a decade now. the only the thing that changed was how many people started listening. i'm grateful for that. https://t.co/3B8sptQu4t

— hasanabi (@hasanthehun) March 19, 2023
ironically i quit my job at tyt cus they told me to stop streaming. i got very lucky and it worked. it also worked because love what i do. go look at my hours & compare em to yours. hard to understand for you since u only care about the money w ur crypto scams & gambling sponsors

— hasanabi (@hasanthehun) March 19, 2023
Fans want them to debate on stream, but that seems unlikely. Looks like this beef isn't over yet though!
It's like watching two kids argue over who's the bigger Twitch star, and honestly, it's pretty hilarious. They should just settle it in a debate on stream, but let's be real, that's never gonna happen. So we can just sit back and enjoy the drama, because these two are gonna keep throwing shade at each other whether we like it or not.