The Flash has been nothing but a hot mess since it was announced. Recently it has had nothing but bad press all in thanks to star Ezrea Miller who has been embroiled in multiple legal issues. But when can we expect this film to finally release?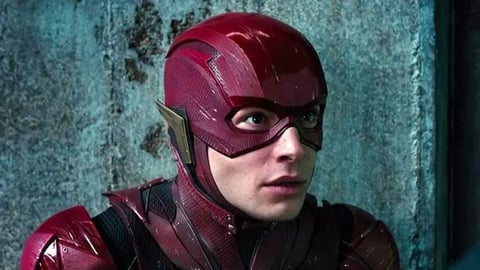 The Flash has had its fair share of problems before the movie was even released. Originally this piece of cinematic history was supposed to come out all the way back in 2018. Then COVID hit and everything changed.
Of course the multitude of legal issues The Flash star Ezrea Miller went through didn't help the movie either and has caused it to be pushed back further, but it seems that finally, after another date change the movie will finally be releasing.
The Flash Release Date Changed Once More
The movie kept getting pushed back and pushed back. Hell, there was even a time when fans wouldn't ever be able to see this film at all. During the summer of 2022 when Ezra Miller was going through all the drama and was accused of disorderly conduct and harassment, even second-degree assault to a 26-year-old woman in Hawaii.
So it comes as no surprise to hear of another date change for this film right? There has been nothing but drama surrounding it, but this time fans will be happy to note that the release date has actually been moved forward!
Okay some games just... shouldn't be turned into movies...
Sure, it's just one single week, but it's probably the first bit of good news since fans found out Warner Bros. wasn't shelving the whole thing and releasing it, eh?
The film will now release on June 16, 2023 instead of June 23, 2023. Will this make a big difference? Not really, but hopefullly we now have the only official release date of this film.
Since their multiple accusations of assault Ezra Miller has apologized and they've even sought treatment for "complex mental health issues" so we wish them the best recovery and hope that the upcoming The Flash won't be a box office flop.
With former Guardians of the Galaxy director James Gunn now at the helm of the DC universe we do think that the upcoming DC films are in good hands though.
Fans Have Crazy Theory For The DC Reboot
Now that James Gunn has taken over the DCU, fans want the Flash movie to be delayed even further, so it is the last entry in the "old" cinematic universe.

That way, they could go full The Flashpoint Paradox and use the Flash to "reset" the entire thing.
If a full reboot of DC is planned, doesn't it make sense to swap The Flash and Aquaman 2 so The Flash comes last? At least they could use that film to "reset" the entire thing at the end, thus keeping the overall "universe" moving forward instead of an unexplained start-over. pic.twitter.com/MRxZ3u56oU

— Kirby's Last Snack (@KirbysLastSnack) December 8, 2022
That way they could let the DC universe end in a satisfying way and pave the way for their new 10-year-plan.
It doesn't look very likely that this will happen, as the movie has already wrapped up filming and this would need major changes, but this would still make a lot of sense.
This article contains affiliate links which are marked with [shopping symbol]. These links can provide a small commission for us under certain conditions. This never affects the products price for you.