While DC might not have had as much success as Marvel in recent years, there's always a lot to talk about. Here's every DC movie coming out in 2022...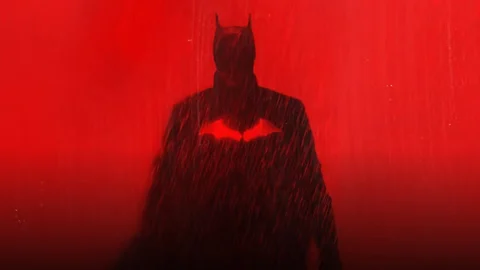 So, yeah, it's true that DC has been on a bit of a bad run. Unlike the cohesiveness of the Marvel Cinematic Universe, Warner Bros. and DC has found itself in a tricky situation, stuck between a number of awful films that have drowned out all the public's attention. Ultimately, though, it's their move to films like The Batman and Joker that will keep this franchise afloat.
Earlier in 2022 we reviewed The Batman, a movie that we called a "Neon Ballroom Masterpiece" in our review. It's these kinds of films that DC needs to double down on if they ever want to truly make the DC Cinematic Universe a thing. Are they on track, though, what's coming up throughout the rest of 2022? Let's take a look.
Here is every single DC Movie, included the animated features, that are coming out in 2022. There are quite a few movies out this year, more than what Marvel is offering this year actually, and to be honest... we're yet to be convinced.
Which DC Movies Are Coming in 2022?
There are already five DC movies confirmed to be coming out at some point in 2022. The upcoming Aquaman sequel, Aquaman and the Lost Kingdom, has sadly been delayed until 2023 and is thus not included in our list. Instead, we have included all the major movies guaranteed to be out this year (unless something changes). Here are the five DC movies that you can expect to see by the end of 2022:
| | |
| --- | --- |
| DC Movies | Release Date |
| The Batman | March 3, 2022 |
| DC's League of Super-Pets | July 29, 2022 |
| Black Adam | October 21, 2022 |
| Shazam! Fury of the Gods | March 17, 2023 |
| Batgirl | Cancelled |
It's a bit of a weird line-up this year, and after Shazam! Fury of the Gods was originally moved back to 2023, it was a nice surprise to see it moved forward to Christmas 2022. Meanwhile, we have the obvious big-hit that was The Batman and a selection of films that seem pretty low-key. There are certainly no big-hitters like The Batman scheduled for the rest of the year, but not everything is dire.
Here's the deal: DC's League of Super-Pets will probably be a fun kids romp, Black Adam could be great, and Batgirl might not even come out this year at all. Other than Black Adam and Shazam! Fury of the Gods, there really isn't much to look forward to if we're honest with you.

Regarding the latter, we're not really sure about that one. Regarding the former, well it has "The Rock" in it, so we think that we can safely get excited.
The Batman (March 3, 2022)
The Batman was an absolute blast, and despite its endlessly depressing tone, was a true return-to-form for the Dark Knight himself. After years under the hand of Ben Affleck, who was admittedly pretty good in the role (but suffered due to scripts that were so awful that they were laughable), it quickly became clear that this film was the best Batman outing since Christian Bale met Heath Ledger in 2008's The Dark Knight.

We do have to admit, though, that this movie was way, way, way, way, way too long. Seriously, it had almost as many endings as bloody Return of the King!
DC's League of Super-Pets (July 29, 2022)
So Dwayne "The Rock" Johnson is going to be in multiple DC movies this year. Are we complaining? Fork no! Of course, we're not! This darn movie also features Keanu Reeves, Kevin Hart, John Krasinski, Kevin Conroy, Ben Schwartz, Thomas Middleditch, and even Natasha Lyonne.

If you have kids, you should definitely go and watch it, as this animated movie is full of heartfelt messages and crime fighting battles, making it the perfect family movie. The animation is beautiful, the pets are simply adorable, and the humor is great. So yeah, this should already be enough for you to grab your kids and go see it. But let's be real you don't need to have kids to enjoy a good animated film.

Black Adam (October 21, 2022)
Dwayne Johnson as Black Adam has to be casting on par with Henry Cavill as Superman. The Rock just fits the iconic DC villain perfectly. Perfect casting doesn't always equal a good movie, though, as Man of Steel previously proved.

Still glad Henry Cavill returns for the sequel:

Black Adam isn't that bad though, if you're okay with an action packed superhero flick, that you can simply enjoy for the heck of it. You can just feel how much fun Dwayne Johnson was having, playing Black Adam that, if you're up for it, carries you along. It's just fun watching Black Adam toasting douchebags.

The movie is jam packed with guest appearances like the Justice Society of America and Doctor Fate. But it kinda makes sense, because who else is powerful enough to stop the ancient magic fueled powerhouse that is Black Adam.
Anyway, the movie is pretty fun, you should check it out.

Shazam! Fury of the Gods (March 17, 2023)
So, the first Shazam! was darn-well successful. It might have not broken any records, but critics loved it and so did the fans. Honestly, we're pretty surprised by all of that.

A Metacritic average of seventy percent, a ridiculously high Rotten Tomatoes score, a bizarrely favorable reaction from pretty much everyone... and the movie really wasn't great. This just speaks volumes about the state DC is currently in, if this movie was a standout entry.
It is darn-well clear that I am in the minority here, but I would far prefer to watch basically any Marvel movie than Shazam! from 2019. That being said, Shazam! Fury of the Gods is set to follow up the 2019 film, and should come out in March 2023. Are you excited? We bet you are...
Batgirl (TBA)
So here is some bad news for all of you Batgirl fans out there. It's just not going to happen. Even after they have completely rewritten the movie and finished filming, they still cancelled the project. Pretty crazy if you think about it. They just dumped a movie they invested 90 million Dollars into. Talk about DC taking new directions. Guess now they prefer not releasing movies at all, over releasing bad ones. Still a weird decision, though. I guess Batgirl didn't fit DC's new direction. Still, feels bad for all the fans, who were looking forward to it.

So there you have it, folks: We've got The Batman, we've got a new Shazam!, we've got "The Rock" in Black Adam, and we've even got an animated pet movie. This year is looking pretty darn great if we're honest, even if the selection of franchises are... disjointed as fork. I mean, these guys really can't get their Cinematic Universe on track, that's for sure. But that doesn't mean they're not offering some great movies. We'll just have to wait and see...