Minecraft YouTuber TommyInnit recently revealed his girlfriend to his fans and its... chaotic.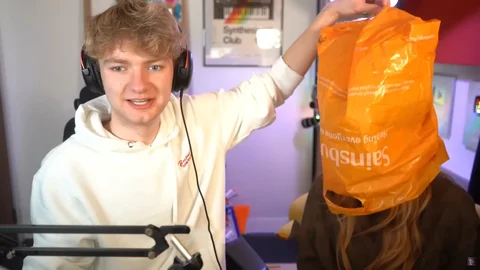 TommyInnit, one of the biggest Minecraft creators, just revealed his girlfriend on YouTube and fans, and now people want her to stream as well. So who is the girl that conquered Tommy's heart, and how did she do it? Well, we don't actually know, but it's a good question!
TommyInnit is a huge content creator for Minecraft, boasting over 13 million subscribers on YouTube and roughly 7 million followers on Twitch. Although he doesn't stream much on the popular livestreaming platform, he managed to built up a following of that size with his humorous commentary and engaging personality.
Now, the 19-year-old revealed his girlfriend to his fans, and they couldn't be more excited.
TommyInnit Lets His Girlfriend Play Minecraft In His Reveal Video
Minecraft creators are out here making crazy reveals that keep going viral. First Dream's face reveal and now this. It may sound strange, but yeah, fans are always curious for more details of their favorite creator's personal life.
When previously, Tommy would only tease that he in fact had a girlfriend, on May 6, he revealed her with a huge YouTube video that has been clicked more than 2.5 million times in just a couple of days.
The video is pretty chaotic as Tommy starts off with his typical high energy personality, cracking jokes at her expense, introducing her to his main b*tch, Minecraft.

But jokes aside, her name is Molly, and she seems to be dealing with Tommy's chaotic YouTuber personality quite well, even firing back some jokes, but all around being a lot more calm.
This was also picked up by one of his fans, who stated how "they literally balance each other out so well. Tommy's so chaotic, and she just sits there all calm".
Maybe that's why the two of them got together in the first place.
May 6, 2023
Even though she agreed to be part of the reveal video, it doesn't look like we can expect her return for future videos. At the end of the video, she just says "I don't think that's for me" and walks off. Gotta respect that. She could easily launch a career off of Tommy's hype, but decided not to. That's true love right there.
Fans truly like to get involved into their favorite content creator's life. Just like when fans guessed the gender of PewDiePie's baby:
This article contains affiliate links which are marked with [shopping symbol]. These links can provide a small commission for us under certain conditions. This never affects the products price for you.