The Vibin' quests continue, with Fortnite players having a bit of a struggle when it comes to the end of Part 5. We'll tell you how to enter the main chamber at Shuffled Shrines right here.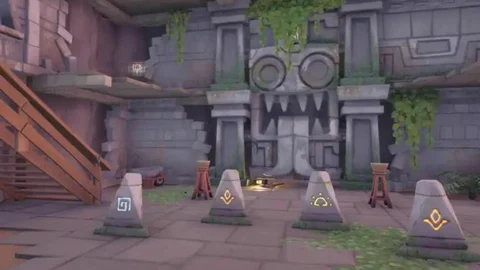 Since Indiana Jones was introduced into Fortnite, with players who purchased the Chapter 3 Season 3 battle pass able to acquire him by completing a series of quests, a new POI was also added to the game: Shuffled Shrines.
Inside this new location, a small puzzle hides a chamber filled with great loot but even greater threats. To earn the secondary Indiana Jones style, players had to figure out how to complete it and enter the main chamber.
Now, even if you're not interested in getting the skin of the iconic and intrepid archeologist, you'll have to try and solve the puzzle anyways to complete the final section of the Vibin' Part 5 quests.
Shuffled Shrines Main Chamber Secret Door Location
If you're unfamiliar with the puzzle, it entails matching the symbols of the four stones in front of the chamber door with rocks scattered throughout the landmark. We've marked the locations of all the rocks in the map down below: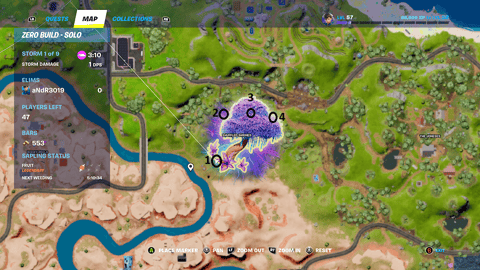 We have to warn you, don't step on the brown squares at the entrance of the main chamber, as they trigger traps that deal massive amounts of damage, and could either knock you out or outright kill you if you're playing solo.
If you're here, you're probably looking to deposit the relics you've been building during the course of the Vibin' quests. To do so, head to the room on the left where a small pillar will sit empty waiting for you to decorate it with your brand-new relic.
Completing the quest will net you a massive XP boost to help you complete the battle pass, so be sure to keep checking them off your list. Just a word of advice, the Vibin' quests have to be completed in sequential order, meaning that if you've fallen behind, you'll have to grind it from Part 1 until now.
We hope this small guide helps you complete the quest! You don't want to miss out on the amazing Darth Vader skins you'll get for completing the battle pass.
For more on Fortnite: