Focus Entertainment has announced Aliens: Dark Descent from Tindalos Interactive. It's an upcoming top-down action-adventure game that maintains similarities to Diablo IV and StarCraft. We're here to break down everything on Aliens: Dark Descent.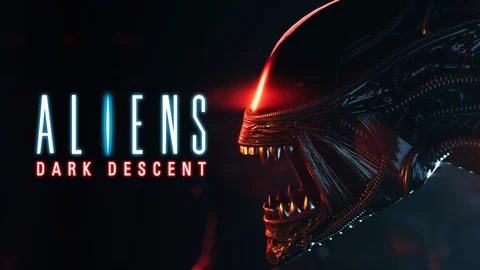 The Alien franchise has spawned numerous video games recently, like Alien: Isolation and Alien: Fireteam Elite, which have become iconic properties in the gaming industry. However, those titles could be dethroned by Aliens: Dark Descent.
Aliens: Dark Descent was announced during the 2022 Summer Game Fest to fan applause, as nobody expected this announcement from Tindalos Interactive or Focus Entertainment. We aren't surprised that stream viewers were excited at the prospect of Aliens: Dark Descent, as it has the potential to compete with Diablo IV.
Is Aliens: Dark Descent Coming Out In 2023?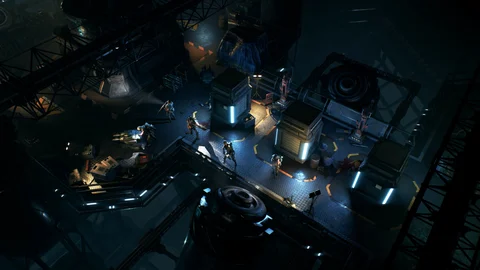 Although a specific release date for Aliens: Dark Descent hasn't been revealed yet, Tindalos Interactive and Focus Entertainment's announcement trailer for Aliens: Dark Descent promised a release in 2023.

Aliens: Dark Descent won't be arriving with the Nintendo Switch at launch. It's expected that Tindalos Interactive needs additional time to convert Aliens: Dark Descent over to the Nintendo Switch, and that isn't surprising when factoring in the mature setting of this top-down action-adventure game.
Game Setting, Story, And Everything We Know About Aliens: Dark Descent So Far | All Leaks & Rumors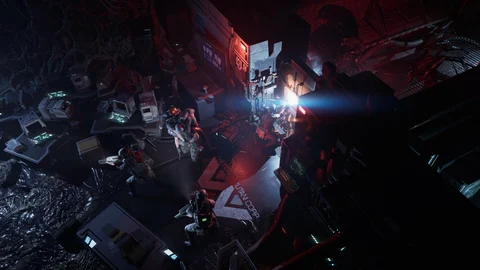 An outbreak of Xenomorph's has plagued Moon Lethe, and we need to assist with the termination of this biogenetic plague by controlling an unsanctioned team of Colonial Marines. We are expected to construct an incredible squad of marines by intermixing various classes & abilities. In turn, combat mechanics will be improved, and the destruction of Xenomorph's will become easier.
Tindalos Interactive promises to introduce multiple enemies throughout Aliens: Dark Descent. They've confirmed some of those enemies, including:
Xenomorph Mother Queen's
Xenomorph Face-Huggers
Xenomorph Praetorians
It's expected that numerous variations of the Xenomorph will appear in Aliens: Dark Descent. We think the Xenomorph Chestburster, Runner, and Neomorph should make appearances.
Focus Entertainment and Tindalos Interactive have suggested that player choices will maintain lasting impacts on the gameplay environments as they forge a path of survival. Along the way, we will come across safe zones & meet exciting characters, with some possibly being from previous films. Either way, gameplay footage has been limited since the initial announcement for Aliens: Dark Descent. We'll need to see more footage before everything is known.
Is Aliens: Dark Descent Coming To Xbox Series X/S And PC?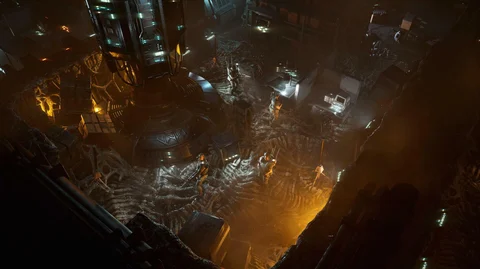 Tindalos Interactive and Focus Entertainment will launch Aliens: Dark Descent onto a multitude of consoles, including the Xbox Series X/S and PC, but not limited to the PS4 or PS5. There is additional support for the Xbox One, meaning that nearly every gamer can acquire Aliens: Dark Descent without complication.
Unfortunately, Focus Entertainment hasn't announced that Aliens: Dark Descent will launch onto the Nintendo Switch. It's expected that if this game launches onto Nintendo's handheld console, it won't be for years after the original launch on Xbox, PC, and PlayStation.
Is Aliens: Dark Descent Part Of The Game Pass On Xbox?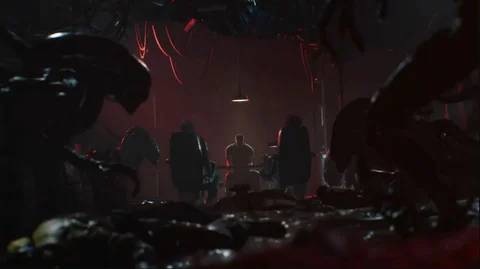 We cannot estimate the probability of Aliens: Dark Descent launching onto the Xbox Game Pass. From all accounts, Focus Entertainment wants to expand its sellable marketplace to every console possible. That sellable market would drop considerably if Aliens: Dark Descent were offered for free on the Xbox Game Pass. Therefore, we expect that everyone will need to purchase this game directly from the Xbox Marketplace or PlayStation Store.
It's noted that Aliens: Dark Descent is listed on the Steam Store as an "Add to your Wishlist" option. You can add this game and become notified of any updates made through the Steam Store.
Game Trailer
Tindalos Interactive showcased Aliens: Dark Descent with a CGI announcement trailer before switching to gameplay footage, which looked amazing. You could see the immediate comparisons between Aliens: Dark Descent and other top-down action-adventure games like Nova Empire.
Game System Requirements
Most gaming computers won't have any challenges in running Aliens: Dark Descent, as you'll see below with our game system requirements.
Minimum System Requirements
| | |
| --- | --- |
| Category | System Requirement |
| Operating System | Windows 10 & Windows 11 (64-Bit) |
| CPU | Intel Core i3-560 3.3GHz / AMD Phenom II X4 805 |
| RAM | 4GB |
| Storage Space | TBC |
| Hi-Rez Assets Cache | TBC |
| GPU | NVIDIA GeForce GTX 1050 TI / AMD Radeon R9 380X |
| DirectX | Version 12 |
| Graphics Driver | TBC |
Recommended System Requirements
| | |
| --- | --- |
| Category | System Requirement |
| Operating System | Windows 10 & Windows 11 (64-Bit) |
| CPU | Intel Core i5-9500 3.0GHz / AMD Ryzen 5 2500X 3.6GHz |
| RAM | 8GB |
| Storage Space | TBC |
| Hi-Rez Assets Cache | TBC |
| GPU | NVIDIA GeForce GTX 1070 / AMD Radeon RX Vega 56 |
| DirectX | Version 12 |
| Graphics Driver | TBC |