All Dead Island 2 achievements and trophies leaked online. Almost a decade after the legendary first trailer, the game is finally about to launch. Luckily a lot of achievements and trophies are revealed ahead of the launch to make players even more excited for the game.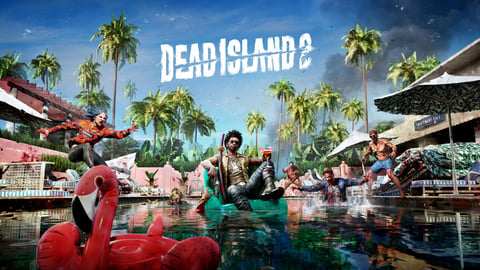 It was June 10, 2014, when PlayStation revealed the first trailer for Dead Island 2. And the reaction was stunning. Now almost a decade later, the trailer, with nearly 30 million views, remains as a nostalgic memory for every gamer. But the wait is finally over.
Only a few days before the launch of the long-awaited sequel, a large list of achievements and trophies for Dead Island 2 has been dropped online.
For everyone who wants to finish the game completely, finding out about every achievement, challenge, goal or trophy is just necessary. Fortunately, the achievements and trophies here are definitely doable for every player in Dead Island 2.

Dead Island 2: All Trophies & Achievements
Dead Island 2 offers a great ton of different achievements, who all appear to be fun to chase. On April 21st, the official launch day, you will finally be able to complete this list:
Anger Management – Slay 50 zombies with fury attacks
Apex Predator – Knock down 10 Apex Variants
Bookworm – Collect 20 journals
Break a Leg – Main 100 limbs
Coup de Grace – Slay 25 zombies using finishing moves
Donk! – Throw a melee weapon and hit a zombie 35+ metres away
Hazardous Materials – Slay 100 zombies using caustic, fire, or shock damage
I Am the Resurrection – Revive other Slayers five times
I Got a Zombie Army and You Can't Harm Me – Perform 25 perfect defensive moves
Jumbo Keyring – Unlock 10 lockboxes
LA Influential – Complete 40 non-story quests
Making Your Mark – Complete 10 non-story quests
Max Headroom – Reach level 30
On Safari – Complete the first tier of every Zombie Challenge
Ooh, Shiny! – Find your first Legendary Weapon
Perks of the Job – Complete five blueprint challenges
Rising Star – Complete 20 non-story quests
Sharpest Tool in the Box – Complete five Lost & Found weapon quests
Smorgasbord – Complete the first tier of every Exploration Challenge
Slayer Squad – Complete any five quests in co-op
Sole Survivor – Complete all Lost & Found Missing Person quests
Stacking the Deck – Collect 30 skill cards
Survival Skills – Complete the first tier of every Survivor Challenge
This Is My Weapon – Fully upgrade a Superior weapon and customise it with a mod or perk in every slot
Variety is the Spice of Death – Complete the first tier of every Weapon Challenge
Zombicidal Maniac – Complete the first tier of every Combat Challenge
Zombologist – Unlock every zombie type in the Zompedia
Dead Island 2 launches on April 21, which is one week ahead of the originally announced date, but this is quite normal nowadays and a little extra surprise for the players who have been waiting for over 10 years now.
These were all achievements and trophies in Dead Island 2! If we find some more, you will be the first to know!