According to an insider, GTA 6 will have graphics on next-gen that are "ahead of its time". What does that even mean? That it'll look gorgeous, of course.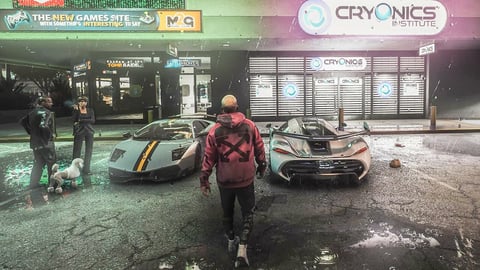 GTA 6 has been in everyone's mouths for so long, the rumor mill has been going crazy. And honestly? It doesn't look like it'll stop anytime soon, with new leaks coming out almost every single day.

And who can blame us fans for hoping that all those cool leaks are true, I mean, a map this big,a setting so new, and a more exciting story... we want it all! Rockstar can only deliver so much though, so it's okay if barely any of these leaks are true. One thing that Rockstar will have to perfect, though (and I have no doubt they will) is the graphics for GTA 6.
The fact that Red Dead Redemption 2 released in 2018 and looks as good as it does, makes us question just how much further Rockstar can even take it. Well, according to Rockstar insider Chris Klippel, a lot further.
GTA 6 Graphics Supposedly Ahead Of Its Time
Klippel said the following in regard to the GTA 6 graphics:
I was able to get very positive feedback, we really shouldn't be disappointed on this point. We are talking about an engine ahead of its time [...] Apparently the goal is to outperform the Unreal Engine. They are capable of it, we will see if they can do it.
The fact that he hasn't seen it with his own eyes means that you will have to take this with multiple grains of salt. However, I think we all expect GTA 6 to look insanely good. Rockstar has been building their games with their own engine, the RAGE engine. Now, there's an improved version of it, called the RAGE9 engine.
So think of Red Dead 2 and add even more graphical enhancements to it. Can you see it? Me neither... it's just too much, right? Well, Rockstar will manage.
Rockstar has not said anything about the graphics of GTA 6... actually, Rockstar hasn't said a whole lot about GTA 6 in general, except that it's in development. So until we see an actual trailer, we'll just have to wait around and hope for the best.
One day, GTA 6 will release, guys. It has to be one of those 4021 times that the release date got leaked, it just has to be.