Immortals of Aveum is the newest game supported by the EA Originals program. Originally focused on niche titles they're shifting away and bringing forth their next ambitious game with AAA-level quality. Now, let's delve into all the exciting details that have been revealed so far!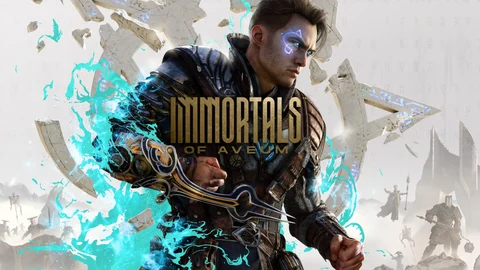 Immortals of Aveum is a single-player magic shooter from the developer team at Ascendant Studios with veterans, who're ambitious enough taking the FPS genre in a new direction. They were part of the dev team for Call of Duty, Halo and Borderlands. Now, they're switching out military weapons for spells and a magical, supernatural and yet dangerous world.
You slip into the role of Jak, an Unforeseen whose magical abilities unexpectedly manifests in the later years of life. With your newfound powers, joining the neutral elite order of Immortals seems the best course of action. You must uncover the mysteries of a story-driven, troubled past and end the Everwar.
Immortals of Aveum: A Magical Story About A Troublesome Past
Jak grew up poor and powerless on the streets of Seren. He didn't expect it, but he suddenly discovered he had magical abilities. Now he's caught up in a never-ending war for control over magic.
Rasharn, one of the strongest kingdoms in Aveum, has pushed Lucium and its allies to their limits. The Everwar has magic-wielders and soldiers on both sides, and Jak and his elite group of Immortals need to uncover Aveum's troubled history if they want to save its future.
Gameplay Features In Immortals of Aveum
Magic is a precious resource that keeps the world going and it exists in three different Forms (Force, Chaos, Life). Normally everyone is specialized in either one of them, but as Jak you have the rare ability of wielding all of them at the same time.
At its core, you have to master your skills in either offense and defense. The fast and intuitive spell-based combat system is rewarding, easy to learn and satisfying to master.
Over time, you unlock and upgrade more than 25 Spells and 80 Talents. Giving you the freedom of choosing between all three different magic forms. Whether you want to specialize or be a well-rounded Battlemage, it's up to you.
While exploring and solving puzzles in the fast world of Aveum you can gear up with Sigils and Totems, giving your magical ability a significant boost.
The world is build with multiple different biomes, like the lush forest of Lucium, lava caves of Calderas or the snowy peaks of Kalthus.
The biomes are packed with side quests, boss battles, and various other little things that encourage you to explore the world
Sparkling Character Cast
The character cast is filled up with many different Hollywood stars. Some of them are already familiar with video games and other making their debut with Immortals of Aveum. Here is the full list:
Gina Torres as General Kirkan (also playing Ikora Rey from Destiny 2)
Darren Barnet as Jak (debut with video games, also part of the series "Never Have I Ever")
Antoni Aakeel as Devyn (debut with video games, also part of the thriller "I Came By")
Lily Cowles as Zendara (also playing Helen Park from Call of Duty: Black Ops Cold War)
Steven Brand as Sandrakk (also playing Henry Baker from Call of Duty: Vanguard)
Yvonne Senat Jones as Luna (debut with video games, also part of "The Mother" film)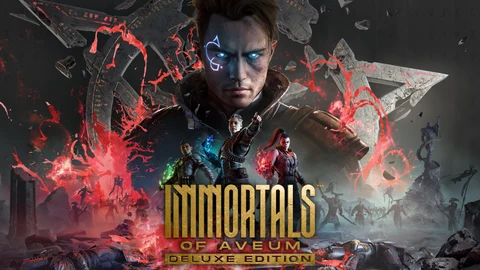 Release Date And Platform For Immortals of Aveum
Immortals of Aveum was originally planned for a release on July, 20 but the developer needed the extra time for polishing and get the best first impression on launch. The magical first-person shooter is set for a release on August 22, 2023. Releasing for PC (Steam, Epic Games Store and the EA Play Launcher), PlayStation 5 and Xbox Series X | S.

This article contains affiliate links which are marked with [shopping symbol]. These links can provide a small commission for us under certain conditions. This never affects the products price for you.