After Nintendo, Sony and Microsoft, the next publisher confirmed that they won't attend E3 this year.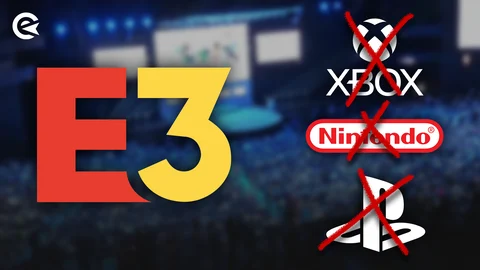 E3 is looking worse and worse this year. Earlier this year, it was reported that "the big three", Sony, Microsoft and Nintendo wouldn't attend the show. Now, the next major publisher has pulled out of the show: Ubisoft has confirmed, that it won't be at E3 either. Is anyone coming this year?
Upcoming 2023 Video Games Release Schedule
Ubisoft Will Not Be At E3 This Year, Just Like Nintendo, Sony And Microsoft
According to VGC, Ubisoft has confirmed in a statement that it won't be at E3, despite saying just a month ago that it will definitely be there. Well, I guess something more important came up...
Ubisoft will instead host its own show. The Ubisoft Forward is set to be held on June 12 in Los Angeles, one day before E3 is supposed to start.
"While we initially intended to have an official E3 presence, we've made the subsequent decision to move in a different direction, and will be holding a Ubisoft Forward Live event on 12th June in Los Angeles. We look forward to sharing more details with our players very soon."
Assassin's Creed Mirage Likely Delayed To 2024
E3 organizer ReedPop hasn't responded to this announcement yet. They better cook up something nice though. E3 is looking deader than dead. WHO is even going to be there now?
So far, no major company has publicly confirmed that they will actually be there. It's no surprise then that some people on Twitter are speculating about the event potentially being canceled.
It's a shame what happened to E3. It used to be this magical event every gamer was looking forward to every year. Now it's a birthday party no one wants to go to.
Between publisher-specific events and the Summer Game Fest, we should still get a ton of cool reveals and showings this summer though. Maybe we don't need E3 anymore…