Mass Effect 5 is closer than ever: The game has finally entered early development, and now the real test of patience starts.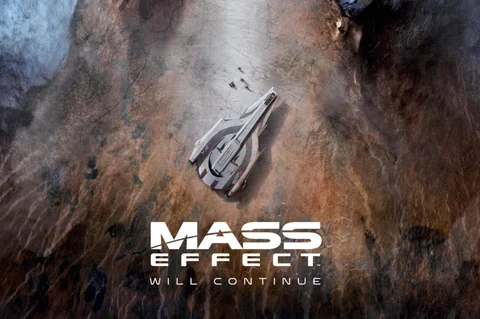 My colleague and our content-chief Michelle Stummreiter loves Mass Effect more than anything else on this planet (that's actually not true, she loves Dragon Age even more), and honestly, it feels wrong to be writing this article in her stead, but... Michelle's on vacation, so I gotta do what I gotta do.
Mass Effect 5 Is in Early Development
Mass Effect 5 was first announced in December 2020, and since then, there hasn't been much in terms of news regarding the legendary franchise's fifth entry. This all changes now, because Bioware confirmed the game being in "early development" in a recent blog post.
While this is good news, you shouldn't get your hopes up entirely, or rather practice your patience, because Mass Effect 5 is likely still years away from completion. Still, it's simply good to know to finally get an update on the game, which is expected to pick up directly where Mass Effect 3 left off. From the trailer, we can confirm the return of the Reapers, while Liara's scenes have left a lot of room for speculation and theories. Some believe Liara might in the Milky Way, while others think she's on Earth, but... those are all theories, and we will have to wait a little longer until we get confirmation. If you somehow haven't seen the trailer yet... you're welcome: