Stranger Things, Squid Game, and Ozark are world-renowned series. Soon, you'll also be able to get the corresponding game adaptations.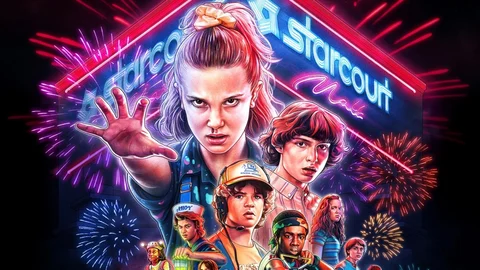 Although the range of movies and series on Netflix had been better than it is now, there are still some amazing productions (Netflix OG or not) that everyone should have binged by now. Of course, many people immediately think of series like Squid Game or Stranger Things in this context – damn was the fourth season good.
But don't worry, we won't spoil anything for you in this article. We just wanted to let you know that the series mentioned above will soon be available as game adaptations. So you can theoretically slip into the skin of your favorite characters. Pretty cool, isn't it? Here's what you need to know about it.

Stranger Things, Squid Game And Ozark Game Adaptations
If Squid Game, Stranger Things or Ozark are among your favorite series, you can rejoice now – Netflix has announced game adaptations for some of their most popular streaming productions. Of course, we want to answer the most important question right away and explain to you how these series will be turned into games.
Here are the rules in a nutshell:
Ozark: Up to five players have to launder money and control some of the series' most notorious locations. The player that earns the most money, wins, duh. It's similar to Monopoly in this regard.
Squid Game: In Squid Game, you have to survive all the tasks that the 456 participants of the series had to survive as well. Be prepared for games like "Red Light/Green Light", Tug of War, Glass Bridge and more.
Stranger Things: The game is called Stranger Things: Attack of the Mind Flayer and can be played with up to 10 players. The main goal is to find out which person has been possessed by the Mind Flayer.
If this sounds like something that you and a few of your friends might find extremely fun, then we have good news for you. The games are coming out pretty soon. For example, Stranger Things: Attack of the Mind Flayer is already available for pre-order in the UK – the release date is set for August 2022.
Finally, though, it's important to mention that these are board games – so you can leave the PlayStation, Xbox, or PC turned off and have fun in real life for once. Who knows, though, Steam games like Tabletop Simulator seem perfect to support these adaptations in the future as well. And if you're up for a game with a Stranger Things vibe, Once Human probably is for you. It's definitely in a similar vein.