After actor Ezra Miller showed troubling behavior over the last year, fans are calling for him to be replaced by Elliot Page in his role of The Flash.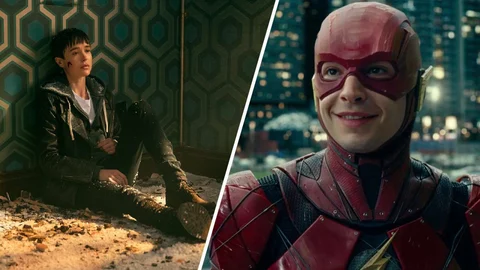 We all love The Flash, don't we? Who hasn't dreamed of being as fast as lightning? After several film and series adaptations, the DC superhero has been embodied by actor Ezra Miller since Justice League 2017. However, for ages, filming has also been underway on a completely standalone The Flash movie, which should finally hit theaters in 2023. Here is the trailer:
However, fans have called into question whether Miller should still be allowed to play The Flash, going as far as to question whether the movie should get a theater release at all. Why is that, you might ask.

Well, Ezra Miller sparked quite a few controversies over the last year, from drunken escapades in a bar in Hawaii that ended in them being arrested, to multiple allegations of abuse. They were also accused of manipulating an 18-year-old girl they have known since she was 12 years old, so her parents filed a restraining order against them.

So yes, Miller has turned out to be a problem for Warner Bros. and DC and even though we can't imagine them canceling the release of The Flash it would be a big surprise if they decided to continue working with Ezra Miller.
Elliot Page Could Be The New Flash
Yes, that's right! Numerous fans have suggested Umbrella Academy star Elliot Page for the role of Barry Allen (The Flash) on social media. This suggestion seems to be well received by the community.

I think it would be an incredibly inspiring image for the trans community if Elliot Page got cast as The Flash

He's a great actor, and has a knack for playing quick witted characters. His build doesn't matter imo. We can have a tiny Flash

— yankmaze (@yankmaze) July 6, 2022
Page just finished up the third season of Umbrella Academy and would actually be a good fit for the role. Not only does he have experience in portraying a person with superpowers, casting him as The Flash would also be a huge win for the trans community.

What do you guys think about this? Should Elliot Page take over the role of The Flash in the future? Who would be your first choice?