Games are keeping the once-great real-time stealth strategy genre alive, and their next big release will be a pirate-themed game called Shadow Gambit: The Cursed Crew. Here's everything we know about the game so far, and a release date.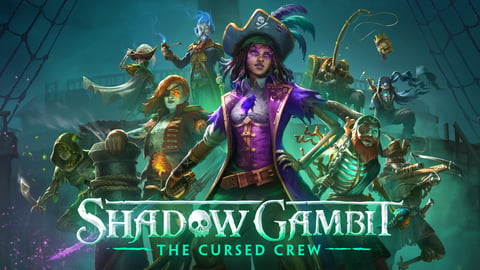 The real-time stealth tactical genre was once massive, with franchises like Commandos leading the way. Sadly, those times have past, and fashions have moved on. But if you still haven't lost your love for these games then you need to start paying attention to Mimimi. This is one of the few studios left still producing great real-time tactics games, and their next title looks awesome: Shadow Gambit.
Shadow Gambit: The Cursed Crew Revealed
The latest Mimimi game has been revealed, a real-time stealth tactics game called Shadow Gambit. It looks incredibly similar to their Desperados and Shadow Tactics games, although the pirate-theme also introduces fantastical elements like magic and monsters.
Another way in which Shadow Gambit distinguishes itself from other Mimimi titles is that there's going to be a "hub area". This will be a pirate ship, and from this hub we expect you can upgrade your characters and such.
Here's the reveal trailer:
When Will Shadow Gambit: The Cursed Crew Be Released?
Per the official Shadow Gambit website, the current release window for the game is just sometime in 2023. But given the game was only announced in January 2023, we don't expect it to be released any sooner than August.

We'll keep you updated when we hear more.
Given it's 2023 release date, Shadow Gambit could even make it onto this list: