Quite rightly, EA are moving onward and upward, and putting Battlefield 2042 behind them. The next Battlefield game is becoming the talk of the town, and we just discovered the release window. Here's everything we know so far.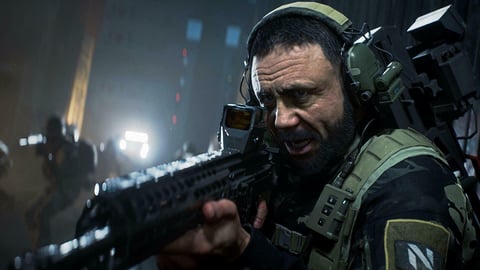 When asking, why was Battlefield even worse than Cyberpunk, we could point to a number of problems: the Specialists, the weapons, or even the lack of a campaign. But we can all agree BF2042 was terrible. Nobody argues with this point anymore. The more important question to ask is obvious: will fans want to buy another Battlefield game, or have they lost too much faith in EA.
The guys behind Battlefield are going to have at least one more go at making a successful game. They think fans can be won back. And while we don't have many specifics about the next Battlefield game, we do already have a release window.

[Update July 1, 2022]
Besides the fact that Battlefield 7 is coming, we also recently discovered that this new Battlefield game will come with a single-player campaign again. This is all thanks to a revealing job ad on EA's site, which asks for someone who can do the following:
Reporting to the studio GM, you will manage the design team and design vision of a new Battlefield campaign. Your job is to orchestrate the mission design, narrative, game mechanics, and systems to create the highest quality experience possible.
So missions are back, hopefully that means Specialists will go for good...
Next Battlefield Game Gets Release Date Window
According to an industry insider, the next Battlefield game will be released at some point in 2024. This leak comes from the Battlefield leaker, Tom Henderson. Here's precisely what he had to say:
The next Battlefield title could be in 2024, sources have hinted.

My report via @WhatIfGamingcom https://t.co/gFyZdwx8DA

— Tom Henderson (@_Tom_Henderson_) May 11, 2022
If this is true, then that's obviously exciting for fans. Sure, Battlefield 2042 might have been terrible, but there's a great Battlefield game just waiting to be made. They just need to remember to go back to what people loved about the series, rather than striving for meaningless innovation.
But is Tom Henderson to be trusted anymore? He spoke about Battlefield as though it were going to kill Call of Duty and be the Game of the Year. He couldn't have been more wrong. But that said, he was telling the truth about a number of features, he just hyped them up too much. So perhaps it's wise to listen to Tom Henderson, but take everything he says with a very large grain of salt.
We'll keep you posted when we get more info about the next Battlefield game. Until then, why not play the new BR everyone's talking about?