The new Antarctic Peninsula control map has just been revealed for Season 3 of Overwatch 2. It uncovers some parts of the story of Overwatch 2 and gives us hints about Mei's background.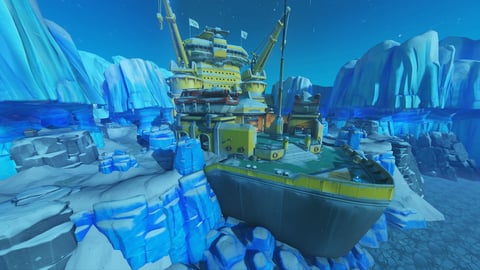 Every other season in Overwatch 2, a new map will be added to the game. Overwatch 2 Season 3 is going to come with the new control map, Antarctic Peninsula. Blizzard has recently revealed some details about this map, including the fact that it will contain some clues to Mei's backstory which we can discover on the map.
Overwatch 2 Patch Notes: New Hero Balance Update Removes Roadhog's One Shot

Overwatch 2 Season 3 New Map Revealed
Blizzard has just revealed the new map for Season 3 in Overwatch 2, which is connected to Mei's storyline when she was a scientist at Ecopoint Antarctica.

The map is called Antarctic Peninsula and is partly based on the ice-breaking ship that tried to rescue Mei and her co-workers from the researching facility that was cut off from the outside world due to a polar storm.
In a recent interview, Jurgens-Fyhrie teased some Easter eggs about Overwatch lore on the map:
"You can see some hints about what Mei and her team were trying to find there. Maybe there are some sort of secrets. Maybe you can find something on the map that will tell you something even more exciting about the story to come"
In the animated short "Rise and Shine", we already got some insights on her background and how Mei became one of the heroes to rebuild the team after the fall of Overwatch. For all new players out there, we highly recommend watching it.
Overwatch 2 Season 3 New Mythic Amaterasu Kiriko Skin Revealed
The new map is going to have three areas, which the teams have to take control over. Players will find themselves fighting on an ice-breaker ship, an underground mine and even inside labs. Antarctic Peninsula is going to include flanking options as well as a lot of vertical game play.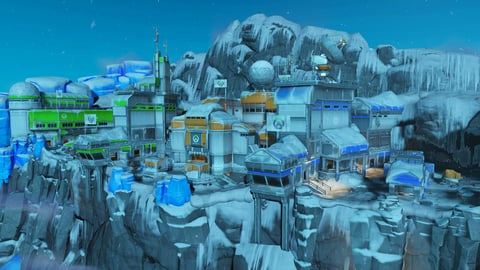 Start the next season with a better gaming setup that makes playing Overwatch 2 even more fun. Here's everything you need for your perfect setup.
In a short clip, we get so see some insights of the map, where we spotted some Penguins, beautiful landscapes and even polar lights, that are visible at night.
As is typical for Overwatch, it will be possible to interact with some objects on the map, this time even more than we're used to. Antarctic Peninsula is much more lively and interactive than some other maps, not only do we have NPC penguins running around freely, but also holes in the ice where you can catch fish.
Here's gameplay of the fishing holes on the Antarctic Peninsula map via @PlayOverwatch!

Which hero are you going to try this with first? pic.twitter.com/plNppxloNK

— Overwatch Cavalry (@OWCavalry) February 2, 2023
This article contains affiliate links which are marked with [shopping symbol]. These links can provide a small commission for us under certain conditions. This never affects the products price for you.