Overwatch 2 Season 3 is just on the way, and about to release soon. Game devs, leakers, and insiders have been teasing us about great things to happen in the upcoming season. Here is everything we know about the release date, new game modes, skins and more!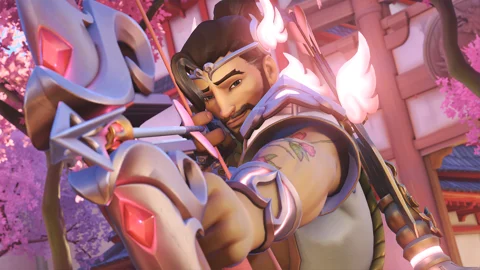 Overwatch 2 Season 3 is coming soon, and leaks have already pushed the expectations of the next update to a pretty high level. Hopefully, our hype won't get smashed by disappointment. I mean... it is Blizzard after all. They have finally officially revealed all details for the new season, so here's everything we can expect from the third season of Overwatch 2, including a release date, brand-new game modes, skins, and a new map.
Overwatch 2 Patch Notes: New Hero Balance Update Removes Roadhog's One Shot

Overwatch 2 Season 3: Release Date, Reward System, New Map, Mythic Skin & More
Season 3 of Overwatch 2 is just around the corner and we already got some exciting news; that we'd like to share with you!
Season 3 Release Date
One day after the Lunar new Year Event ends, we can celebrate the launch of a new season. February 7 is the official launch date of season 3 and it is presumably going to last for nine weeks until April 10.
Reward System And Future Monetization
Overwatch 2 is generally a fantastic game. The gameplay is great, and the heroes are very well-designed. However, one thing that everyone hates is the reward system. Since Overwatch became a free-to-play game last year, fans have had to pay ridiculous prices for skins and other collectibles. Unfortunately, things weren't great in terms of play-to-earn rewards either. But it looks like that is about to change:
Overwatch 2 Season 3: More Free Rewards And Overwatch Coins In Sight
Monetization Update
Blizzard has also just announced a monetization update that will allow players to earn Legacy Credits for free, a feature that was originally disabled with the launch of Overwatch 2 in Autumn 2022. In the upcoming season, 1500 Legacy Credits will be available as free rewards in the battle pass, giving players the opportunity to purchase any OW1 skin each season.
Fans Are Furious – Overwatch 2: Disgusting Sexual Harassment Simulator Remains In The Game
New Mythic Skin
As with every new season in Overwatch 2, we will get a new mythic skin. Mythic skins are new in Overwatch 2 and can be obtained at the last tier of the premium battle pass. What's special about these skins is that they can be customized, and only one hero gets one per season. Genji and Junker Queen already got one in past seasons, and this time, Kiriko is the lucky one.
Find out everything about this amazing Mythic Amaterasu Kiriko Skin right here!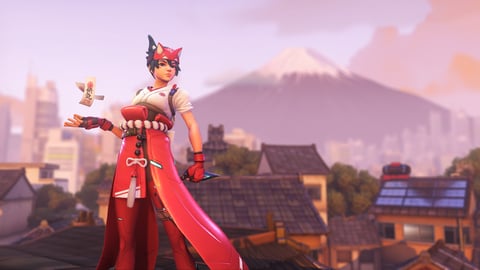 Is purchasing the Watchpoint Pack, featuring the premium battle pass and additional content, worth considering for the next season?
Hero Updates And More
Season 3 will definitely mix up the gameplay with some big hero changes. Recently, Jared Neuss and Aaron Keller have been quite engaged, posting a lot of hints about upcoming season 3 developments on Twitter.
We're looking forward to buffs for Reinhardt and bigger changes to Ramattra's kit.
In Season 3, the timer for Ramattra's Annihilation will decrease more slowly when enemies are present, as opposed to pausing completely in the past. There will also be a maximum limit of 20 seconds.
Overwatch 2 Story Mode: Release Window, Gameplay, Story, Everything We Know
Community manager Jodie Grace has also teased that they're going to make some changes that will nerf the Sojourn x Mercy duo since this pairing has been quite overpowered in the past months.
In addition to all the hero updates, Neuss announced that they will be changing the ultimate charge system, allowing players to keep 30% of their ultimate charge when switching to another hero during a match.
Start the next season with a better gaming setup that makes playing Overwatch 2 even more fun. Here's everything you need for your perfect setup.
New Map
With every other season in Overwatch 2, a new map is introduced. In season 3, we all get thrown out into the cold. The new map is called Antarctic Peninsula and is, among other things, the location of Mei's research project and an important place in her storyline. Players might even find some interesting clues and Easter eggs on the map while exploring.
Overwatch 2: New Control Map Antarctic Peninsula Revealed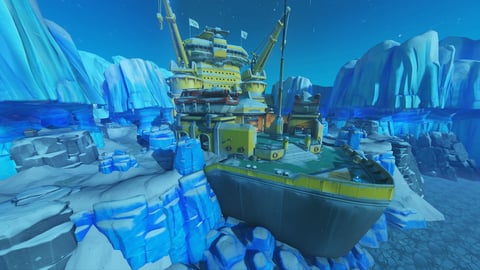 Workshop Tool
This feature has been highly anticipated by many fans, but now it's finally official. Jared Neuss and Jon Spector, recently confirmed that the Custom Game Workshop is going to return in Season 3. With this feature, players will be able to create their own custom game modes like aim trainers, creative mini-games or even whole RPGs.
With the Workshop tool back in the game, Blizzard can tap the creative potential of its community while we can all look forward to crazy and exciting custom game modes.
One Punch Man Collaboration
This one was a bit of a surprise: Blizzard has announced their first collaboration for Overwatch 2, and it's with One-Punch Man! Where did that come from? No idea. Anyway, you'll get unique skins and cosmetics from March 7 to April 6, including a Saitama skin for Doomfist.
100 pushups, 100 sit-ups, 100 squats, and a 10-kilometer run! Every single day! We're excited to announce that we've been working with Japanese Anime "One-Punch Man" on our first-ever major IP collaboration for Overwatch 2 to bring One-Punch Man skins and cosmetics to the game this season! Together we've created a collection of cosmetics from the beloved anime, including Saitama skin for Doomfist. We'll reveal each item before they drop on March 7, with one being a Legendary skin that's earnable via themed challenges.
New Events: Valentine's Day & Parchimarchi
During season 3, we'll get new events_ the Ultimate Valentine event (February 14 – 28) and Parchimarchi (March 21 – April 4). The former will come with Loverwatch, an official dating sim? Ok, thanks Blizzard...

There will of course also be a new Hanzo 4v4 LTM, challenges, skins and more. Parchmarchi will introduce a time-limited Kill Confirmed mode with lots of rewards. Yeehaw!
New Game Mode
In a recent interview with NME, Aaron Keller shared that he is very excited to announce a brand-new game mode for the future. Unfortunately, we can't say if it will launch in season 3 or maybe later this year.

We are still in the dark in regard to this new game mode, but hopefully Blizzard will release further details on the third season and its contents soon.


There were a few more bits we wanted to cover from the Aaron Keller Interview with @NME

He teased:
Several new and returning game modes
A new skin the community will go wild for

Keller also acknowledged that one balance patch per season would "not be enough". pic.twitter.com/kqwsHGL4kl

— Overwatch Cavalry (@OWCavalry) January 18, 2023
This article contains affiliate links which are marked with [shopping symbol]. These links can provide a small commission for us under certain conditions. This never affects the products price for you.