Overwatch 2 Season 4 is finally here with the new hero Lifeweaver. The new supporter is not available to everyone from the beginning though. Here is what you must do to unlock him.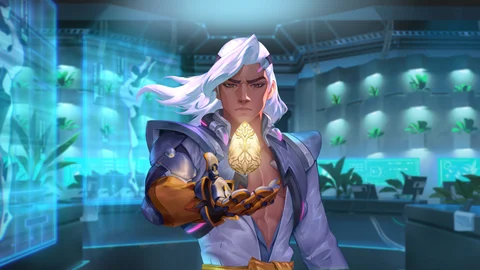 In Overwatch 2 season 4, we finally got a new support hero. Lifeweaver is now in-game and we can finally play him. Oh, wait... he isn't available for everyone from the get-go, of course. Lifeweaver can be unlocked in several ways. Which path you choose depends on your willingness to spend money. Luckily, there is also an option to get him for free, and here is what you must do for that.
Overwatch 2 Season 4 Patch Notes: Lifeweaver, A Huge Competitive Update And Hero Changes | Everything On The New Patch
Whether you're a PC or console gamer, playing Overwatch 2 with friends is incredibly fun. But one thing I had to search for a super long time is a decent gaming headset. For me, comfort as well as good microphone and sound quality were most important. Recently, I found just the right thing for me. The Razer Barracuda X (2022) is the best gaming headset I've ever had. It's super light, has incredible sound and microphone quality, and the best part is that it doesn't look like a clunky, cheap gaming accessory, but is actually very stylish, exceeding all my expectations.
Overwatch 2 Season 4 How To Unlock Lifeweaver
To get the latest support hero Lifeweaver in Overwatch 2, you don't necessarily have to spend any money. Although most of us are probably going to unlock him by buying the season 4 battle pass for 1000 Overwatch Coins, which is just as much as $10.
If you don't want to spend any money though, there are multiple ways to unlock Lifeweaver for free.
In season 2 of Overwatch when Ramattra was released, the Omnic tank was available to unlock in the free battle pass. Luckily, Blizzard hasn't changed this for the current season. To get Lifeweaver for free all you have to do is reach level 45 of the free battle pass until the season comes to an end.
Overwatch 2 New Support Hero Lifeweaver Got Revealed And He Is Slayin'

If you can't make it to tier 45 until the season ends, don't panic. You'll still have the chance to unlock Lifeweaver through hero challenges in season 5. Here are the current challenges for the previous hero Ramattra so you know what to expect.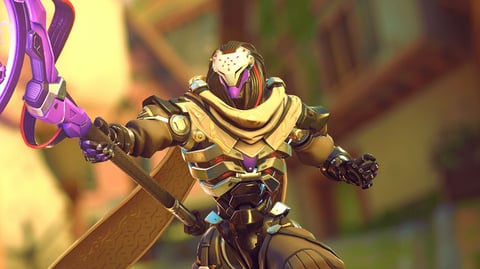 Challenges For Previous Heroes
Ramattra can currently be unlocked for completing these challenges:
Win 35 games queued as All Roles or playing tank heroes in Quick Play, Competitive Play, or No Limits.
Eliminate 3 bots with Void Accelerator in the Practice Range as Ramattra.
Use Ravenous Vortex during Omnic form and Nemesis form in the Practice Range as Ramattra.
Damage 2 bots simultaneously with Pummel during Nemesis form in the Practice Range as Ramattra.
Absorb 30 damage with Void Barrier in the Practice Range as Ramattra.
Block 30 damage during Nemesis form in the Practice Range as Ramattra.
Overwatch 2 PvE Mode: Release Could Be Sooner Than Expected
Of course, Lifeweavers challenges are still unknown, but you can expect them to be similar to those for Ramattra. However, they require a lot of effort, so I would advise you all to add a few extra hours to your battle pass this season so that you don't have to deal with these annoying challenges in season 5.
This article contains affiliate links which are marked with [shopping symbol]. These links can provide a small commission for us under certain conditions. This never affects the products price for you.