Overwatch 2's biggest season ever has finally launched. Season 6 is now live and came with more content than any other season before. The new supporter Illari, a brand-new core game mode, and finally some PvE missions have found their way into the game.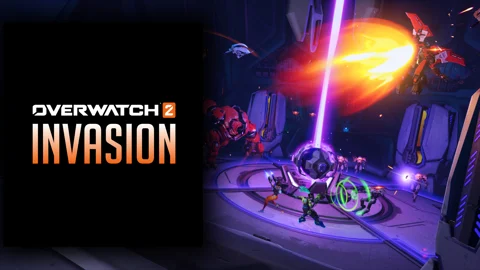 Overwatch 2 season 6 must be the biggest update in the game so far. There is a hero mastery mode, a brand-new core game mode, finally some long-awaited PvE missions and even a new supporter to join the squad. Here is everything in the new season!
Overwatch 2 Season 6 Brings More Content Than Ever
Overwatch 2 season 6 is finally here and this is everything new they added:
PvE-Missions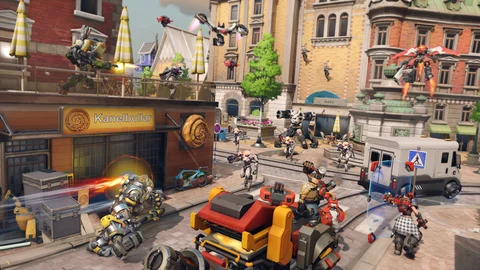 After literal years of waiting, the PvE mode has finally found its way to Overwatch 2. Luckily, we got to test it in an early access version, and it really doesn't disappoint. The "PvE mode" is telling the story that Blizzard teased in 2019.
It will mainly revolve around the base background story of Overwatch, our heroes having to team up to stop several uprisings of the deadly Null-Sector forces around the globe and uncover the secrets behind them. There are three brand-new Story Missions, as players battle through Null Sector attacks on Rio, Toronto, and New Gothenburg.
Hero Mastery Mode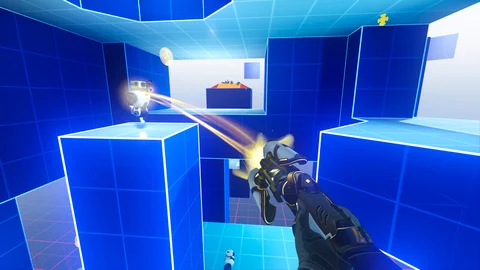 The hero mastery missions are single-player missions that will help players to learn and master specific skills for different heroes. The missions are built like a parkour that the player has to go through. Depending on the hero, each parkour has different challenges and tasks to fulfill. In a hero mastery mission for Mercy, as an example, the player has to prove their skills in healing and support.
These missions are incredibly helpful for players that are new to the game, and it will teach them how to use certain abilities and basic skills, required for Overwatch gameplay.
New Game Mode: Flashpoint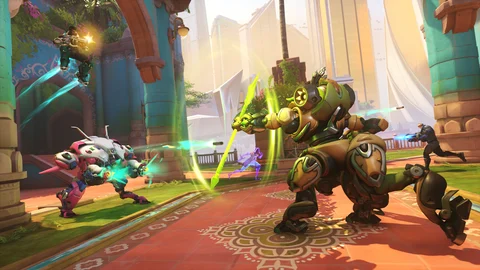 Flashpoint is a new core game mode that came to Overwatch in season 6. It is the second core game mode that Blizzard released after "control". Flashpoint has fast-paced team fights and comes with Overwatch 2's biggest maps to date. In the new game mode, players are competing to capture rotating points. Teams will fight for control of key positions across the map called "flashpoints," aiming to capture three of them before their opponents do.
As mentioned, the Flashpoint maps are the biggest maps Overwatch has ever seen. They are three times as big as normal control maps, so it will be quite a challenge to get familiar with them early on. As this is a core game mode, we surely will also see it in pro-gaming and competitive plays.
As of right now, Flashpoint comes with three new maps: India, New Junk City and Suravasa.
New Hero: Illari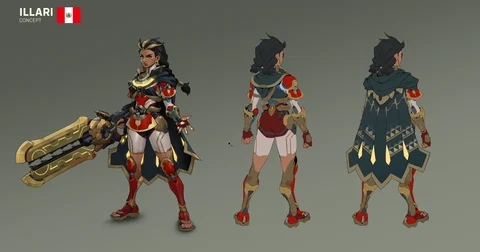 Illari is the brand-new support heroine to join the Overwatch squad. She comes from Peru and draws her power from the sun. Her versatile abilities bring new healing mechanics to the game and add variety to the support role. In the right hands, she can be deadly, especially for players with high mechanical abilities.
We got to play-test her and she really is the DPS healer that we all needed. We don't mean this is the nasty "DPS Moira" kinda way, no. Illari has the ability to deploy a healing pylon to passively support her allies, while she can deal damage. In-game, Illari seems to be a multi-talent and really designed for all kinds of play styles. (You do need a bit of aim though).

Check out her full ability kit right here:
Playing Overwatch 2 is a better vibe with the perfect gaming setup. Click HERE to find everything you need to improve your gaming experience on Amazon.
If you want to become a master in Overwatch and really improve your skills for this new season, check out our Overwatch 2 guides down below:
This article contains affiliate links which are marked with [shopping symbol]. These links can provide a small commission for us under certain conditions. This never affects the products price for you.