Your journey as Cal Kestis continues in Star Wars Jedi: Survivor. And once again, you will have to solve some puzzles in order to get all upgrades and awesome gear. We tell you how you can solve the Alignment Control Center computer screen puzzle in Jedi Survivor. They will provide locations for upgrades!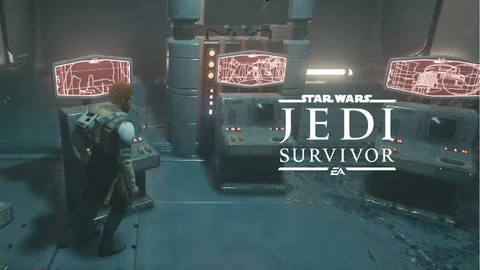 Every true Jedi must solve all the puzzles in Star Wars Jedi: Survivor to fully complete it. In the Alignment Control Center, you can unlock secret locations to several upgrades, so it is very interesting for all of us.
We tell you where you can find it and how to get all those upgrades.

Jedi Survivor: Alignment Control Center – How To Solve The Computer Screen Puzzle
Throughout your journey as Cal Kestis, you will find yourself on the planet Koboh where you can explore a lot. If you've come across the Untamed Downs, you can find an underground area here.
And besides a Meditation Point, there is also the location called Alignment Control Center – where you encounter seven computer screens that are shining red. You need to turn them green in order to collect the rewards. Red light bad, green light good – not too hard to understand. But how can you turn them green?
The solution is connected to the Jedi Chambers, which you will encounter throughout the story. Well... the Chamber of Duality is actually part of the main story. The other ones are optional. But we got you covered:
Once you completed all Jedi Chambers, you can come back to this place. All screens will now be green, and the rewards will wait on the right-hand side of the Meditation Point we mentioned before.
Access the blue monitor with BD-1 (right behind you in the picture below) and unlock the Map Upgrades. They will lead you to further Skill Points, Health Upgrades, Force Upgrades, and awesome Perks.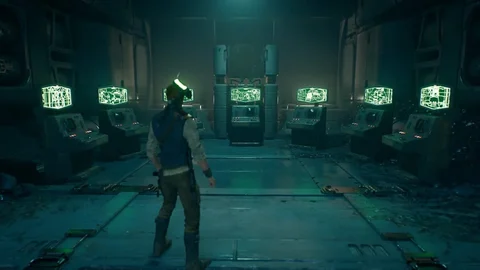 This article contains affiliate links which are marked with [shopping symbol]. These links can provide a small commission for us under certain conditions. This never affects the products price for you.